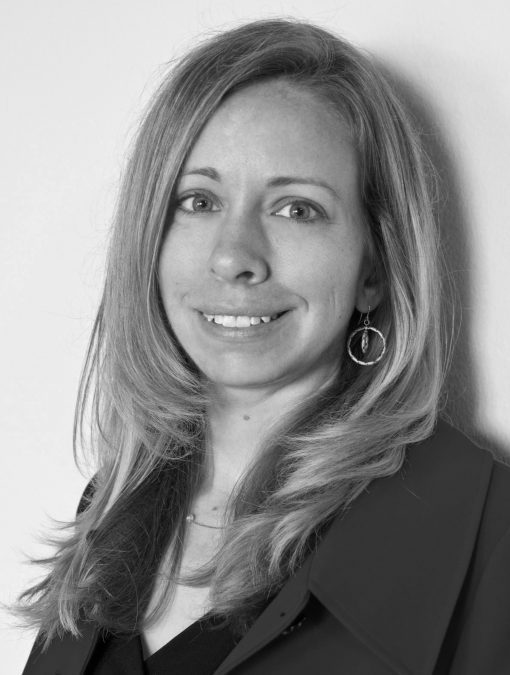 Kristen Lavallee, PhD, is a developmental psychologist and a licensed school psychologist. She has coauthored several empirical studies and a book chapter on causes and treatment of separation anxiety. Kristen co-wrote What to Do When You Don't Want to Be Apart with Silvia Schneider, Dr. rer. nat., a professor of child clinical psychology at Ruhr-University Bochum, Germany.
Recently we had a chance to hear all about Kristen translating and incorporating her research and clinical trials work of cognitive behavioral family therapy for children with separation anxiety disorder into a What to Do guide all the while writing with a baby in a bouncy seat!
With that, introducing Kristen Lavallee!
What have you written? I have written several empirical articles describing research on topics such as children's friendships, anxiety, and mental health. I have long wanted to transform some of that knowledge into a format that kids and parents can use. Writing a children's book has therefore been a dream of mine for a while, and this is my first one!
What the topic of your newest book about? What to Do When You Don't Want to Be Apart is a self-help book for children who are struggling with separation anxiety, and whose inclination to be with their parents sometimes interferes with the necessary tasks of life. It presents children and their parents with strategies and a plan to cope with situations in which they must be apart for a time, whether for school, camp, sleepovers, or sleeping in another room. It uses the metaphor of the hot air balloon to teach children that being apart from their parents or primary caregiver for a time can be an opportunity to gain new perspectives and learn about the world.
What's your normal writing process? I wrote the majority of this book in the last months of my first pregnancy and during my generous 4-month maternity leave with my daughter. She was big on sleeping and loved taking naps in her bouncy seat while I bounced her with my foot, and typed away on my laptop. I have warm and fond memories of this writing process. As far as the technical aspects of the writing process go, I started with our therapy study and several of the other books in the What to Do series as guides. I wrote the table of contents first, and developed the book chapter-by-chapter from there. I find meditative music and uplifting music sung in languages that are foreign to me to be helpful while I write.
How do you decide what topics to write on? I wanted to write on a topic that followed from some of the research I have done. In particular, I worked with Silvia on clinical trials of cognitive behavioral family therapy for children with separation anxiety disorder. There is already a treatment manual for therapists, but I also thought it would be great material for something parents and children could work through together in the What to Do series. I had used and loved the What to Do series while working as a school psychologist and am delighted to be a part of it now.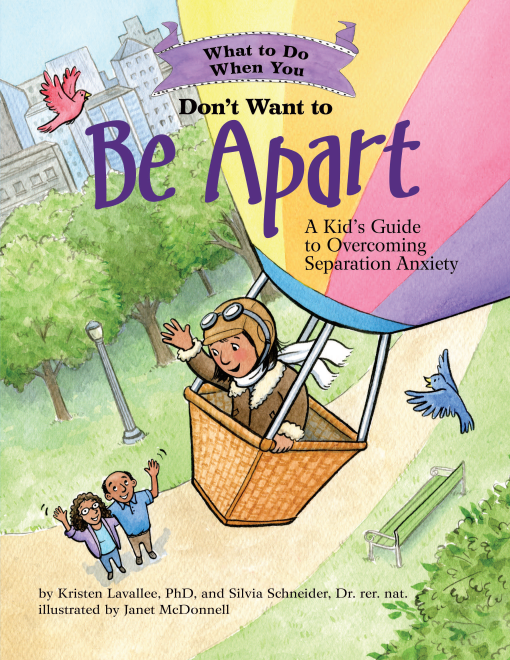 What is fun or unexpected about the writing process? One of the most enjoyable parts of this writing process was first receiving the proofs for the illustrations by Janet McDonnell. Her beautiful artwork really brought the text to life.
What do you do when you're not writing books? I am the managing editor of the scientific journal European Psychologist. I started working on the journal when I was  at the University of Basel in Switzerland, and have continued now that I have moved back home to the US. I also collaborate with colleagues in Germany on various research projects in psychology. My favorite activity though is spending time with my two little daughters. It is a true joy to be a witness to the magic of their everyday growth as they metamorphose from babies into children. My background as a developmental and school psychologist makes watching and teaching them extra fun, as I get to apply my love of pedagogy and child development to raising my own children.
How does it feel to be a published author? Wonderful! It is a realized dream, and that feels great. I hope this is the first of multiple books in my future.
What was surprising about getting a book published? I was surprised at my own anxiety upon having it go to print. That event felt so final, and I was nervous about the book suddenly becoming a product and no longer a process.
What's your favorite book? My partner has just written a memoir about his childhood in hiding with his mother, who kidnapped him after losing custody of him to his father. It is a story of a great love between a boy and his mother (as well as his father), a radical political activist, as they discover new lands and people together across several countries in Latin America. It raises issue of parenthood, what it means to be a "good" parent, and the tension between the desire to keep one's children safe and to follow one's passion. Of course, it is also deeply personal and is an account of the relationship between my children's father and their grandmother. It is called Rebel Mother: My Childhood Chasing the Revolution.
What made you want to publish with Magination? Magination publishes books that aim to lift children up with healthy, positive messages, and a focus specifically on mental and social well-being. The mission of Magination fits perfectly with the goal of this book.
Thanks, Kristen! –ke