Kalli Dakos has been delighting readers with poetry since the release of her best-selling book, If You're Not Here, Please Raise Your Hand. She has written six IRA-CBC Children's Choice Selections, such as Our Principal Promised to Kiss a Pig and A Funeral in the Bathroom.
We recently had the chance to ask Kalli a few big and small questions, and we were delighted to hear what she had to say about books, writing, and collecting stories!
What books have you written? I am an elementary school reading specialist, and I love to write about the school world.  Here are some of the books that I have written:
If You're Not Here, Please Raise Your Hand, Poems About School
Don't Read this Book, Whatever You Do, More Poems About School
The Bug on the Teacher's Desk
Mrs. Cole on an Onion Roll
A Funeral in the Bathroom
Our Principal Promised to Kiss a Pig
I Heard You Twice the First Time (Poems for Teachers)

What is your newest book about? My newest book is Why Am I Blue?  It is about a little blue frog who cannot understand why he is blue when all the other frogs are green.  He wants to know the answer, and finally a very old frog tells him a very "small" answer to his "big" question.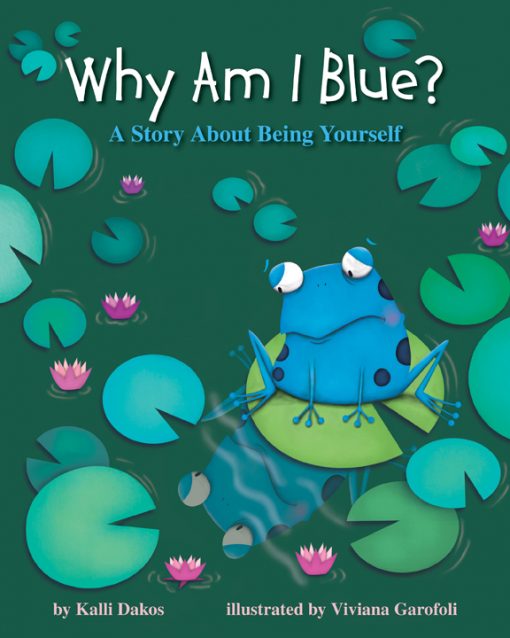 What is your newest book really about? All children struggle with the ways they are different from other children, and many seek answers to explain the turmoil this can bring.  Sometimes there really is no answer, and the story becomes one of self-acceptance.
What inspired you to write this book? I was visiting The Fletcher Wildlife Garden in Ottawa, Canada, and discovered a blue frog  among the many green frogs there.  I kept going back to visit the blue frog until he finally found his way into this book.
How do you decide what topics to write on? I love to visit schools where I collect ideas for new poems and books.  I keep a record of the stories I've heard, and some of them end up in a poem that eventually ends up in a book. Some stories are so delightful that they become a book on their own.
What is fun or unexpected about the writing process? I never know where a single story or idea will take me. I visited a class that had a cockroach as a classroom pet, and this summer I am working on an entire book about the little cockroach who has become a lovable character.  It's so much fun to see where a single idea can go.
What do you do when you're not writing books? I like having fun with family and friends, going to live theater, reading, exploring new places, both near and far away, and celebrating all the little moments in life that are so very precious.
How does it feel to be a published author? I love the credibility and experience it gives me to work with children in the schools and to inspire them to write their own stories and poems.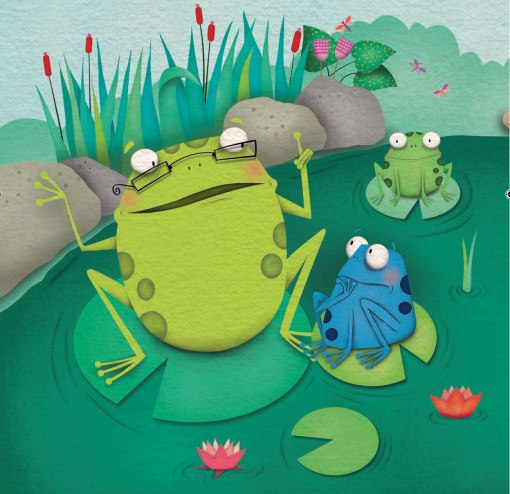 What was surprising/different than you expected about getting a book published?
The number of people involved in the publication of a book still astounds me.  And then there
are the people like teachers, parents, librarians, aunts, uncles, grandparents and friends who work to get the book into the children's hands.
Do you have any fun facts to share that readers might not know.
I have written over 2,000 poems about elementary school life, and I did an entire book on the bathroom. Now, I'm working on one about pencils.
What children's book made the most impact on you when you were a child?
I loved Heidi and any mystery story I could get my hands on.
Any advice for new authors?
Keep writing and developing ideas even if it is taking you a long time to find a publisher.
What made you want to publish with Magination?
I majored in psychology in university and love the idea of books that help children deal
with psychological issues in ways they can understand.
Thanks, Kalli! –ke