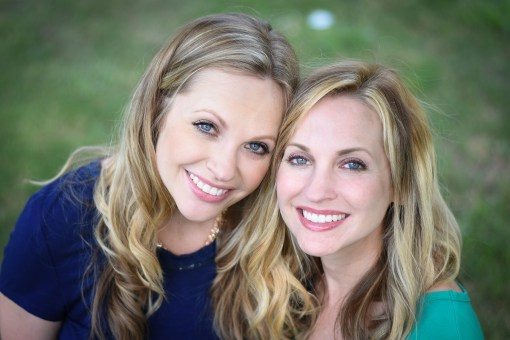 Sisters Leah Bowen and Holly Brochmann are our newest MP authors! Leah has a Master of Education degree in counseling with a focus in play therapy. She is a Licensed Professional Counselor and Registered Play Therapist in the state of Texas. Holly has a degree in journalism and enjoys creative writing both as a hobby and as a primary part of her career in public relations.
Leah and Holly have written the first book in a new series, Feel Better Books for Little Kids. And we at Magination Press are glad they found us! Together they work to help children learn to deal with the big and small challenges as well as getting through some rough patches. With that, happy to introduce the B Sisters, Leah Bowen and Holly Brochmann!
What books have you written? A Feel Better Book for Little Worriers is our first book! However we are nearly finished with our second book in the Feel Better Book series, A Feel Better Book for Little Tempers. We hope to write several books for this series!
What is your newest book about?  A Feel Better Book for Little Worriers is a rhyming picture book for children around the ages of 3 to 6 that explains what worries are and what to do with those worries when you get them. From verses that demonstrate body awareness (Is your heart beating fast?) to coping strategies (Now take a deep breath, then two then three!) our hope is this book will not only be enjoyable for children to read, but also helpful for both children and caregivers.
What inspired you to write this book? Leah: I was always telling Holly that we really should write a children's book because we love rhyming so much.  We write rhymes for so many occasions, like birthdays and wedding toasts. So when we were finally ready to write our first book, mental health—anxiety in particular—was a topic we easily agreed on. Not only is it a subject that is personal for us both, but it is an extension of my profession. We also felt there was a need for a book like this for young children.
What's your favorite story from making this book? Holly: Leah and I live in different states and in different time zones. While I'll never forget the many late night phone calls that consisted of writing, researching, editing and perfecting, my favorite moment is the day she called and read aloud the email from Magination Press that said they wanted to publish our book. It was an incredible feeling, and experiencing it together as sisters was the best part.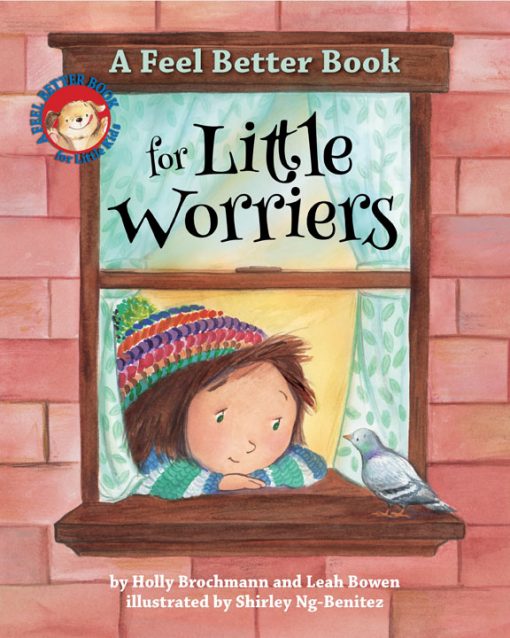 What's your normal writing process?  Leah: I am a therapist and Holly has a background in journalism and creative writing, so we merge our knowledge together when we write. After the kids go to bed, we spend hours at night on the phone together developing content, perfecting rhymes and thinking and overthinking every single detail.
Holly: We chose anxiety as our first topic because it is something we both know so much about—me personally and Leah both personally and professionally. While there are several books for older kids about worries, we discovered a void in the market of anxiety books for really young kids. This is such an impressionable age when children are learning and changing so quickly. Practicing coping techniques at this stage will make a world of difference for children who carry their anxiety into adulthood.
What is fun or unexpected about the writing process? Getting published was unexpected! We were very proud of our work from the beginning and fully believed we had written something book-worthy. But getting published is no small task, so we were elated when it happened! Writing this book was also surprisingly therapeutic for us. Putting your work out in the world does make you vulnerable and can be anxiety-provoking, and there has been some of that. But mostly this has been an amazing experience that turned out to be healing as well.
What do you do when you're not writing books? Leah: I am a Licensed Professional Counselor in the state of Texas and work at a private practice, but most of my time is spent at home with my husband, energetic son, newborn daughter and two dogs.
Holly: I split my time between two jobs, one at a public relations agency where I have worked for the past 13 years and the other at home as a wife and mother to a spirited one-year-old daughter (plus two dogs!).
How does it feel to be a published author? It is one of our proudest accomplishments—not only to be published, but to have the opportunity to help children lead healthier, happier lives is incredibly meaningful.
What was surprising about getting a book published? It is a lot of work! Writing the book is only just the beginning. We now have so much appreciation for every single author and illustrator because we now know what the process is like and how every detail is so carefully orchestrated. We love that Magination Press has allowed us to be so involved from start to finish, and we have learned so much.  One of the most exciting parts was seeing our words become illustrations. It is truly a dream come true.
Do you have any fun facts to share that readers might not know? We grew up in a tiny Texas town with only about 600 people. We lived on a farm with cows and chickens. We visit our childhood home every chance we get, and our children love it there.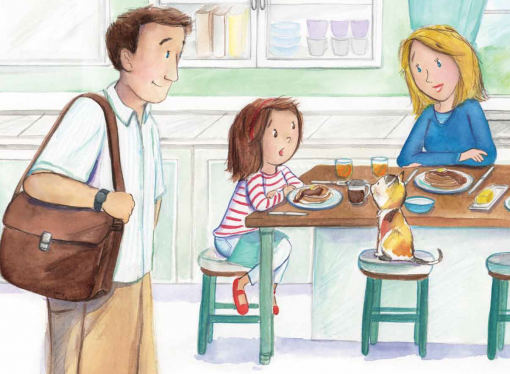 What's your favorite book? Holly: My favorite children's book is The Giving Tree by Shel Silverstein. It is such a beautiful story of selfless love, and to this day I can't read it without shedding a tear. I am also a huge fan of Harry Potter.
Leah: As a child, the book I read over and over again was the compilation Where the Sidewalk Ends by Shel Silverstein. In fact, I believe it was one of the first books that inspired my love of rhyme. We both read Big Magic, Creative Living Beyond Fear by Elizabeth Gilbert while we were working on Little Worriers. It was not only relevant as we embraced our new creative journey, but it motivated us to keep going until we accomplished our goal of getting published.
What made you want to publish with Magination Press? We felt Magination Press was the perfect fit for our book. We want this book to not just be a self-help book but also an enjoyable children's book that is fun to read.  We feel Magination Press understands the ability to create books that are both entertaining and helpful, and we feel so honored to have them as our publisher.
What's another Magination Press book that you like, and why? We really enjoyed Jon Lasser and Sage Foster-Lasser's new book, Grow Happy.  We like the comparison of taking care of a garden to taking care of yourself, which both require effort and self care. And the bright and colorful illustrations make you feel happy while reading!
Any advice for new authors? Write what you are passionate about, do your research and be flexible. It's also really important to find an agent or publisher who is a good match.
Thank Leah and Holly! –ke