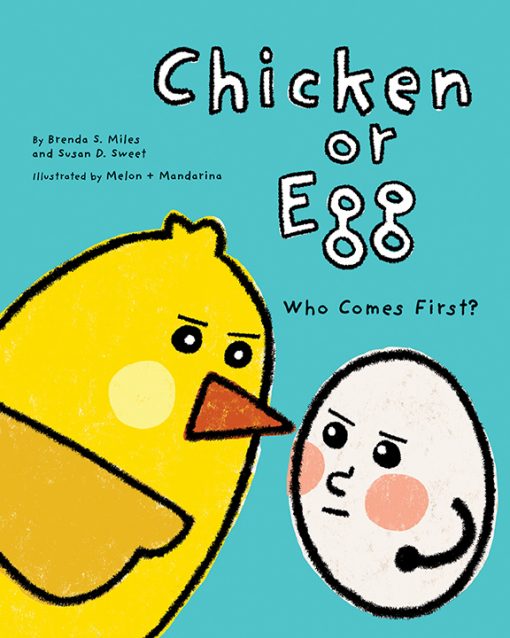 Melon + Mandarina are a husband and wife team working together and illustrating for almost 10 years. They grew up in Peru and studied painting at the Fine Arts School of Lima. As artists, they work with a variety of media including pencil, ink, watercolor and digital media. Melon + Mandarina feel that illustration is a wonderful way to express themselves while working with the creative tools they love. Chicken or Egg is their first illustration project with Magination Press and we found out first hand that friends who love playing and working together can have fun—no matter who is first—just like Melon + Mandarina!
How were the illustrations for Chicken or Egg created? What materials did you use? The illustrations for Chicken or Egg were created completely on a digital environment. We always start doodling the characters and then we build from that editing and changing details until everything is like we expected. We love simple and clean lines and color block.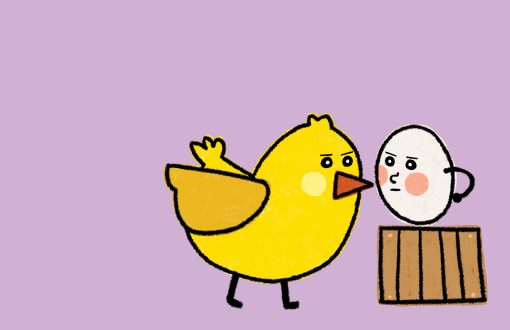 Tell us about your process. At the start of any project the very first thing we do is carefully read the manuscript we received and discuss what is the best graphic/color approach for it. Then we start with the doodling phase. When we have created the character, we produce several roughs for each page and after further editing and when we finally feel everything works together we know it's ready to show it to the client. When our sketches are approved we just let ourselves go and put all the colors we had in mind for the project from the beginning, sounds funny isn't it?
What was fun or surprising about the illustration process? Indeed, we really had a lot of fun working on this book! The surprise was that we intended to do the art for this book on our office as usual but we ended doing it in front of the beach at a small village in the north of our country where we were living for a few months! It was the first time we worked far away from our headquarters and it was something quite new and refreshing!
What was your favorite book as a child? Do you have any favorite illustrators? One of us were raised looking at Japanese children's books and the other to Russian tales books for children. We love some illustrators like Quentin Blake, Edward Gorey, and Eric Carle.
Thanks Melon + Mandarina! -ke