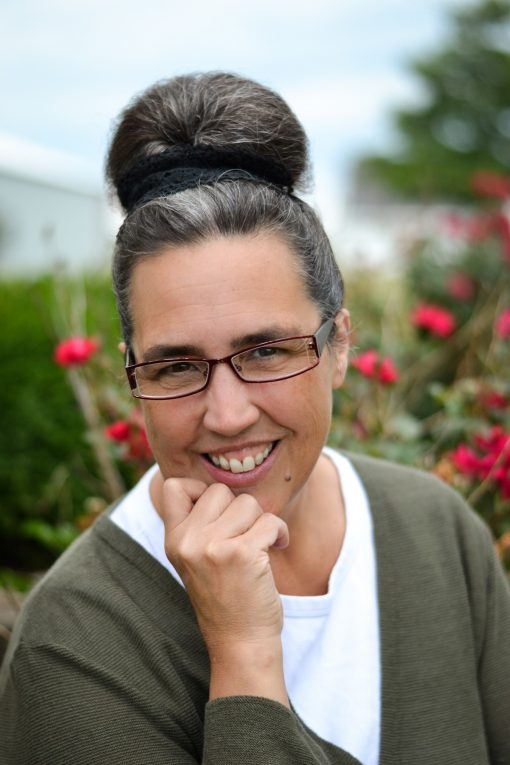 Debbie Wagenbach grew up on a farm in southeast Iowa, the oldest of nine siblings. She has been reading and telling stories to children for as long as she can remember. As a retired children's librarian, she now writes books for children herself, mostly during the daylight hours. Debbie still lives on the same farm, where she enjoys quiet strolls on dusty roads, cloud watching, savoring a daily smidge of dark chocolate, and introducing her great nieces and nephews to the loveliest of books.
During our chat with Debbie, she expressed the importance of patience, not only in her writing process, but also in recent personal struggles. Nevertheless, this retired librarian persisted and has produced a beautiful tale of a young turtle who realizes how hard it can be (and how important it is) to do the right thing.
With that, introducing Debbie Wagenbach!
What book(s) have you written? The Grouchies, a book about turning grouchy moods around, was my debut picture book. Big, Brave, Bold Sergio, a book about standing up for kindness and compassion in the midst of peer pressure, is my second book published with Magination Press.
What's your normal writing process? How do you decide what topics to write on? As far as my normal writing process, I would classify myself as a pantser rather than a plotter. Inspiration often strikes at inopportune moments, so I have trained myself to fly by the seat of my pants. After I have rehearsed a story over and over in my mind for weeks, months, and sometimes years, I record my thoughts on paper. Many times, this first draft is scrawled with pencil and makes very little sense. During the lengthy revision process (which I love), a bag of dark chocolate within reach fosters creativity.
I generally write books for children from ages 0-8. As a retired librarian with nearly 30 years of experience, it has become increasingly important for me to focus my writing on serious topics and situations kids will face during these formative years. My ultimate goal is to engage them with fun and playful language in order to maximize their future well-being.
What do you do when you're not writing books? As a dabbler in many hobbies, I rarely sit idle. I am from a large family, so there are always baby blankets to knit or crochet and toddlers to entertain. Other loves are putting together jigsaw puzzles, coloring books, trying new recipes, planting flowers, and, of course, reading!
What's your favorite book? It isn't unusual to find 20-30 picture books piled beside my bed at any given time. One of the most enjoyable responsibilities I had as a librarian was to read reviews and select picture books for kids. It is incredibly difficult to choose a favorite, but I always come back to Don and Audrey Wood's, The Little Mouse, the Red Ripe Strawberry, and the Big Hungry Bear. Originally published in 1984, it is a classic read-aloud for toddlers. I love the engaging wit the author uses to convince a little mouse to share his only strawberry with the reader.
Any advice for new authors? I am far from being an expert, but this I know. Patience plus Perseverance equals Perfect, and a book must be almost perfect to attract the eyes of an editor or agent. Belonging to a writing organization like SCBWI and having a critique group is a must for any beginning author hoping to succeed in publishing. Other valuable characteristics to possess are broad shoulders, flexibility, and patience. I already mentioned patience, but it's so important, I decided to mention it again. Take your time, write what you love, and others will love what you write!
What is your newest book really about? Sergio has a superficial friendship, based on toughness, with Big Clay and the Snappers. When he discovers his inner sense of right and wrong conflicts with those of Big Clay and the Snappers, he becomes the target of their mean-spirited actions. Sergio stays true to his newfound feelings and exercises a great deal of compassion and kindness toward others, including Big Clay. Dr. Julia Martin Burch, PhD, explains more in her enlightening and informative "Note to Parents and Caregivers."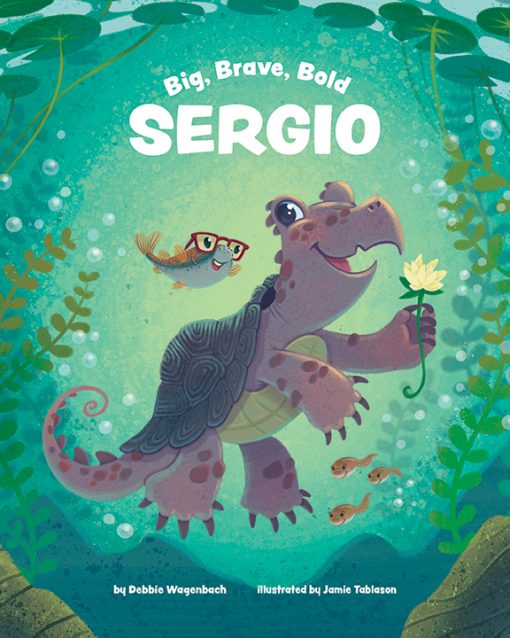 What inspired you to write this book? There wasn't any single event that inspired me to write this book. Rather, it was my interactions and observations over the past 30 years of working with children, teenagers, and adults at the public library. In my home, we were taught to observe the golden rule when dealing with others. We were also instructed to be peacemakers. Sometimes this was challenging with eight younger siblings, but the foundation existed, nonetheless. In a world that has taken bullying and public shaming to a whole new level with social media, it is vitally important for children (and, sadly, adults) to learn and apply these core truths to build healthy relationships. Sergio learns that when he treats others with respect, he opens the door to true friendship. I want children to grow up having true friendships that will last a lifetime.
What's your favorite story from making this book? During the making of this book, I was diagnosed with Stage IIIB Breast Cancer. As I submitted to treatment at the Cancer Treatment Centers of America, an outpouring of love and support spurred me onward. I will never forget the kindness and well wishes sent from Kristine and Katie, my wonderful editors at Magination Press. During the most uncertain and scary time in my life, I was able to put some of these anxieties aside and work closely with Katie Ten Hagen and Jamie Tablason to create a beautiful book for children. Though the three of us have never met in person, Jamie's delightful and vivid artwork captured perfectly the illustrations orbiting my mind, and Katie's editing expertise cleaned up rough spots in the manuscript. I am writing this interview as I complete treatment at CTCA and am so excited to introduce Sergio to kids everywhere beginning March 19.
What made you want to publish with Magination? Every beginning author dreams of contracting their best-selling manuscript with a large publisher and making millions. Realistically, though, one must search their heart and ask the question, "What do I truly hope to accomplish with my writing?" Real writers don't begin writing for the fame or fortune, for this rarely comes. To reach children in need and be a fixed building block in the winding path they will take to adulthood is the focus of my writing. Magination Press, while a smaller press, has all the benefits of a larger publisher and is more suited for my current needs. I enjoy the close-knit and friendly feeling at Magination. Mostly, they make lovely, sturdy bound books that inspire hope.
What's another Magination Press book that you like, and why? Eli's Lie-o-Meter by Sandra Levins is a timely story of honesty. In a world where core principles of integrity are threatened at every turn, there is hope for children who align themselves with Eli's principles in their youthful years. Sandy is a personal friend and past co-worker with a big heart for children. She is a talented writer with five existing titles published by Magination Press. Sandy played a big role in my first publishing experience. She loved my story of The Grouchies and strongly encouraged me to pursue a submission to Magination Press. Her encouragement paid off, and The Grouchies was born.