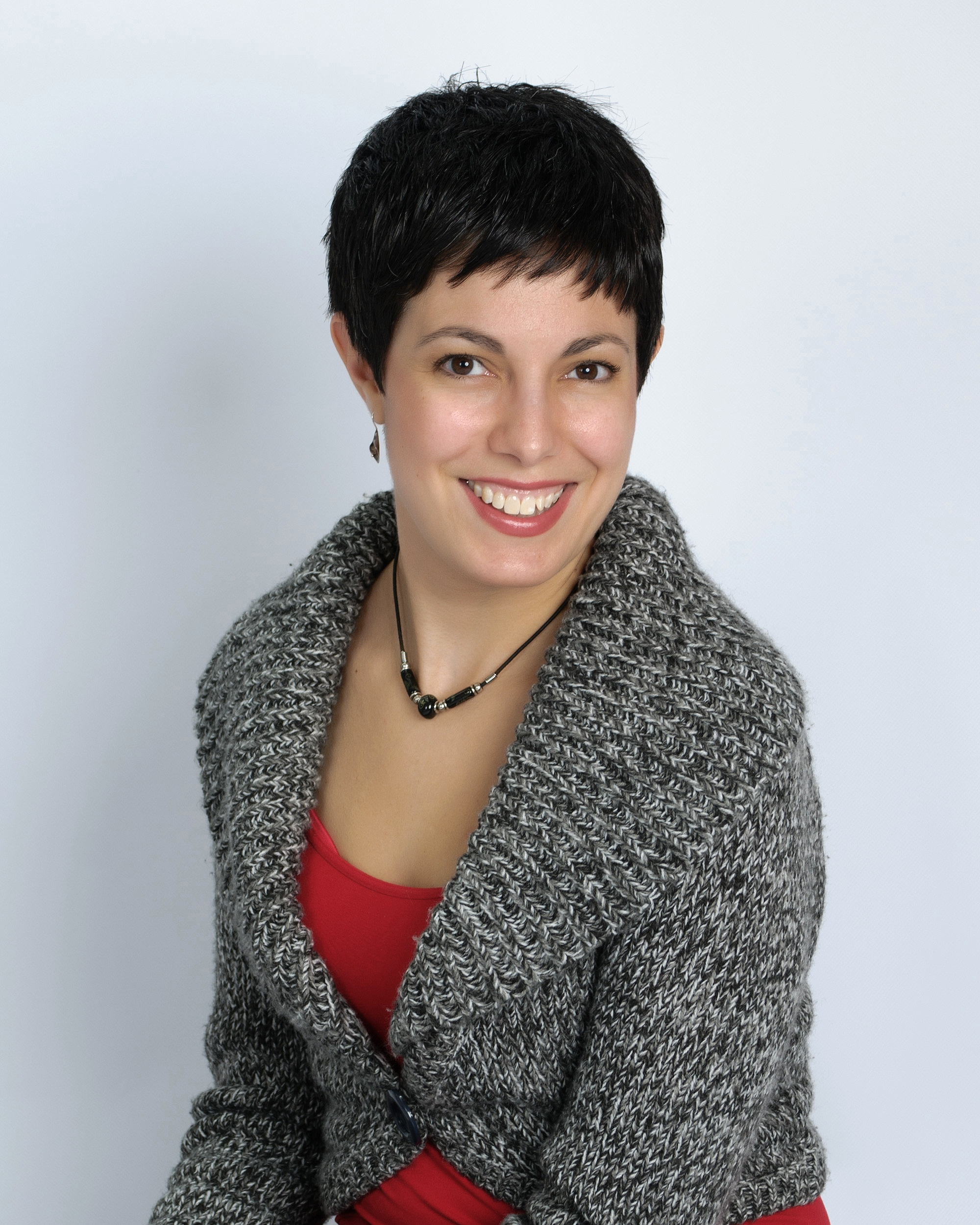 Jennifer Zivoin has always loved art and storytelling, so becoming an illustrator was a natural career path. And just wait until you see her work! Jennifer has illustrated two books for Magination Press, All My Stripes and Big Red and the Little Bitty Wolf, masterfully bringing the characters to life.
Read on to hear a little about Jennifer's inspiration and process and get to know a wonderful artist a little better!
Tell us a little about your background. What led you to become an illustrator?
I have always loved reading, drawing and writing, but when I was in elementary school, I saw "The Little Mermaid" in theaters, which was a transformative moment for me. Seeing that movie, and later visiting the "Inside the Animation Studio" at Disney World, made me realize that I wanted to pursue visual storytelling as a career. Originally, I considered becoming an animator, but my passion for the beauty and story-telling power of still imagery led me to become an illustrator. I attended Indiana University, and studied media ranging from figure drawing to virtual reality. During my professional career, I started out as a graphic designer and later became a creative director, which taught me the industry standards and business skills that I would eventually need as a freelance illustrator. I now work from my home studio, living out my dream of being surrounded by stories and artwork.
How were these illustrations created? What materials did you use?
All of my artwork is created digitally using a Wacom Cintiq and Photoshop. I have favorite digital brushes that mimic the look of chalk pastels, colored pencils and watercolor paints, which I combine in every image to create a balance of detail and texture and to achieve color depth.
Tell us about your process.
First, I begin "searching" for the characters. I read the manuscript over and over, looking for tiny details that give insight into the characters that I can then build upon visually – their motives, their quirks, the personality traits that set them apart as individuals. I research visual references. For "All My Stripes," I looked at many photos and illustrations of zebras, trying to understand what made a zebra a zebra…what characteristics could be changed or abstracted, and what essentials had to be kept true to life. Once I feel well familiarized with the subject matter, I begin character sketches. These I always do by hand in a little sketchbook, and always in ink so that I can't erase. The idea is to try lots of designs quickly and not to try to perfect anything. Eventually, the character just emerges as a natural evolution of the sketching process. Once I have character designs that have the life and personality that I am looking for, it is time to move on to the pages. I do thumbnail sketches for each spread, also in my sketchbook, to work out the compositions of the pages before I begin the detailed full size sketches on the computer. When it is time to paint, I work in many layers, painting above and below the sketch, so that the sketch is not lost but integrated into the final art. I love being able to see the artist's hand in a finished piece, and to be able to look at an illustration and to see evidence of the process by which it was created.
What was fun or surprising about the illustration process?
The best part of the process, for me, is that moment during their early stages of developing the characters when the right design suddenly appears, bringing with it the visual direction that the whole rest of the book will take. With "All My Stripes," I remember working on ideas for Zane, and then doing a version where all of the stripes on his body were shaped geometrically, with no curves, and suddenly everything clicked. I decided to make the designs of the stripes for each zebra in the book reflective of their individual personalities. For example, Zane is orderly and interested in math, so his stripes are all geometric and grouped in prime numbers. His mother is nurturing and flexible, so her stripes, while similar to Zane's in placement, are all gentle curves and curls.
What was your favorite book as a child? Do you have any favorite illustrators?
I lived in Massachusetts as a child, and so had a special connection to "Make Way for Ducklings." Some other favorites were "The Best-Loved Doll" and the "Berenstain Bears" books.  Later, my favorites included the "Wrinkle in Time" series, "The Lord of the Rings" and the "American Girl" books.
There are so many inspiring illustrators! Trina Schart Hyman, Leo & Diane Dillon, David Catrow, Ian Falconer, Nicoletta Ceccoli, Rebecca Dautremer and fellow MB Artist Valeria Docampo are some of my favorites!