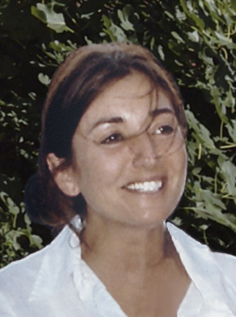 With years of experience as a designer and illustrator of children's books under publishers' commissions, Carme founded Lemniscates studio in Barcelona in 2010 to create complete book projects in collaboration with other authors, teachers, psychologists, and educators.
We first met Carme at the Bologna Children's Book Fair and fell in love with her work and with her passion for creating books that spark curiosity in children of all ages, and encourage children to develop their unique talents and skills for a deeper understanding of themselves and the world around them. Lemniscates' book, Silence, became our first international project and our first book to teach children about mindfulness, an eloquent book that invites readers to listen to what they hear during quiet moments.
We recently ask Carme a few questions about her books and creative process. Enjoy!
What books have you written?  For Magination Press, I have written and illustrated the book Silence. Other published titles, by other publishers, are: Árboles, Petra's Dream, Filemón y Baucis, Meus Monstros (coming soon), Good Night, Owl and Little Lost Rabbit, Finds a Family.
What's your normal writing process? How do you decide what topics to write on? The process to decide a topic and write a book is a collaborative work between research and intuition. I like to listen and learn from educators, teachers, psychologist and children, and then, there is always an image or a feeling that comes out and a character appears spontaneously.
I've founded Lemniscates studio in Barcelona to create complete book projects. It is a professional author/illustrator/designer studio, devoted to creating contents for children's books and storybook apps. Lemniscates creates books with the aim to stimulate children's talent by encouraging the kind of creative thinking that enables children to find solutions and by stimulating the learning of language, as a vehicle for communication with others and reflection within oneself. By creating stories with tenderness and imagination, and at the same time stories that deal with real life issues that are of concern to children: partnership, self-acceptance, adoption, love, hospitality, monsters and many others.
Lemniscates studio understands each book as a complete undertaking, in which the text, the illustrations and the graphic design, converge with the same spirit from beginning to end. Seven titles have been already published since then in Spain, the United States, and soon in Brazil. Silence, was ForeWord Reviews Book of the Year Awards 2012 Bronze Winner and the storybook app Little Lost Rabbit Finds a Family, was selected as one of the best 2012 children book apps by Kirkus Reviews.
What is fun or unexpected about the writing process? Personally I like to let the character develops freely and guide me into the story while writing, as well as towards the appropriate technique, while illustrating. Every character and story has its own personality and likes to be recognized as unique.
What do you do when you're not writing books? Reading them!
What's your favorite book? Ovid's Metamorphoses is a very inspiring book, I have already versioned one of its stories Philemon & Baucis for children–Published by Ekaré Europe.
Any advice for new authors? Do not intend to please anybody but you!