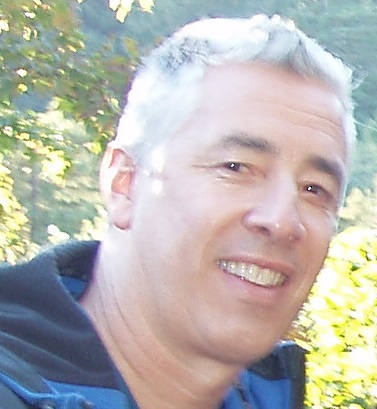 Michael Genhart, PhD, is a licensed clinical psychologist in private practice in San Francisco and Mill Valley, California.  Ouch Moments is his first children's book.
We recently asked him a few questions, and wow, what a delight to hear Michael's thoughts about life, family, Charlotte's Web, writing and what it takes to write a kid's book (spoiler alert: It's patience, persistence, & passion–three virtues Michael definitely has!)
What book(s) have you written? In addition to Ouch! Moments: When Words Are Used In Hurtful Ways, which released in September 2015, I am thrilled to share that I have two more titles coming out in 2016.  The first is called Yes We Are! a straight conversation about gay (Little Pickle Press, June 2016) which talks about gay as a kind of normal and features a gay family as a "real" family.  The next one is So Many Smarts! (Magination Press, 2017) which shows kids that there are different kinds of smarts, and that what makes you unique is your particular blend of smarts.
I have a number of other manuscripts in preparation. One is called I see, the sea and it's a story told in rhyme which uses a child's underwater adventure to showcase the reciprocal and relational connection we have with nature.  The story ends with a gentle reminder to preserve, conserve, and protect our oceans.  I'm hoping that it can be one in a series of books focusing on environmental mindfulness, a series which can highlight the work of conservation psychologists and all caretakers of our planet. My daughter inspired me to write I see, the sea.  Everything she does is connected to water.  As a little girl, she could spend an entire day in a pool or the ocean.  She became a swimmer and then taught swim lessons and worked as a lifeguard.  She rowed crew in high school and the early part of college.  And in college she is currently studying marine biology.  As a family, we have traveled to wonderful places throughout the world – most recently to Australia's Great Barrier Reef.  My daughter, a certified diver, spent hours diving while we snorkeled.  What an experience!  Of note, however, was seeing not only the beauty of the reef, but the negative effects of human impact and how careful we must be to conserve these ecosystems.
Another book is called R U OK…really? which I co-wrote with my friend and colleague Dr. Barbara Van Dahlen.  This is an important book which aims to help children know the signs when someone they love may need help, and it encourages them to reach out to help that person.  R U OK…really?  was inspired by Dr. Van Dahlen's work in creating The Campaign to Change Direction, which is a collective effort to change the conversation we have in this country about mental health, mental illness, and wellness.  This Campaign is a social movement challenging all of us to openly identify anyone who might be suffering and showing the courage to reach out to help.
These two books are picture books for children 4 -8 years old (and their parents, educators, adults in their life). Both books are aimed at ALL children and ALL families.  This is particularly true because ALL people should be involved in conserving nature as well as taking care of each other as fellow human beings.
What's your normal writing process? How do you decide what topics to write on? The topics I have written about so far: microaggressions between children; gay as a kind of normalcy and gay families as "real" families; different kinds of smarts (intelligences); environmental mindfulness and conservation; identifying the signs that someone may be hurting emotionally and how you can help–are all topics and social issues which are important to me. Since young children are our future, I feel they need to be engaged in conversation about these matters from a young age (through age-appropriate story-telling and books).  As citizens of the future, they will have the power to make change happen especially if they are informed early in life about matters that really matter.
These more heavy subjects are not easy to write about. So, I have recently played with much lighter subjects and written a few manuscripts that are really fun and have a wide, more commercial readership.  We'll see how all that goes….
I don't have a particular writing process. What I can say is that once I have an idea about a story, I become very focused on it.  I do research.  I read a lot of children's books on the subject matter.  Then I start to wonder how to approach the topic and in what style I might write about it.  Then I write and write and write…and try not to edit.  I know that editing is its own art form…and that comes later.  Once I have a draft I am satisfied with, I let it all digest to see what other ideas might come to me during this more quiet time.  If I need to make changes, I do…and then I send the draft manuscript off to multiple readers and professional kids lit editors for their collective wisdom.  Then I re-write and re-write again.
What is fun or unexpected about the writing process? Because writing is such a creative process, I have been surprised by just what comes with this creative process. In particular, more than once I have had the experience of completing a manuscript only to start thinking about what's next to write about.  Just when I think I have that figured out, another idea, actually a completely new story pushes to the front of the line.  The power of this push means that the newer story gets told first.  I feel at that point I do not have a say in the matter.  The stories just line up in the order they want to be told, and I become the story-teller.
What do you do when you're not writing books? I work full-time as a clinical psychologist in private practice in San Francisco and Mill Valley, CA. In my practice I see children, adolescents and adults.  I also supervise advanced psychology graduate students who attend local universities.
I actually started writing children's books anticipating my daughter's departure for college. I have been quite involved in her K-12 schools, so I figured I would have plenty of time to devout to this new craft.  More importantly, writing for children has kept me close to topics that are not only important to me but to our future generations–who can really make a difference!
I love to travel! My family has enjoyed seeing many different countries and cultures.  As amazing as these experiences have been, it is striking how often our take-home feeling is that people are more similar than different everywhere we go, and that we are more connected than disconnected.
My garden is exploding with flowers and veggies. We have become very productive urban gardeners and enjoy our time outdoors.  Given how abundant our garden is, we've also had a chance to share our harvests with many neighbors–a treat for all!
And I enjoy simply relaxing–taking a stroll with our little dogs and hanging out at a park or beach, reading (lots of children's books!), listening to music. We love to entertain–so cooking yummy foods and having friends and family over to visit is always lots of fun too.
How does it feel to be a published author? I feel very honored, proud, and humbled to be a published author. It has not been a direct path getting here, and I'm so very grateful for all the advice and support I've received along the way.  I also feel like I have a platform from which to write other books that are important to me and I hope to others as well.  So, I'm eager to continue writing and producing the best books I can to help children, their parents and caretakers, and teachers.
What was surprising/different than you expected about getting a book published? I have read books all my life. And my friends and colleagues are all readers.  And we are constantly sharing what to read next.  As the only person in my family of origin to go to college (and graduate school), I also grew up in a large family of non-readers (but that didn't stop my interest).  What I have found surprising about getting children's books published is how everyone seems to respond to picture books.  People of all walks of life gravitate to children's picture books.  They are funny, clever, tell powerful stories, are visually interesting to look at, and easy to share with others.  I love that picture books have this magnetic pull for such a cross-section of kids and adults.  That means they also have the power to speak to many, many different kinds of people.
Do you have any fun facts to share that readers might not know? Who knew that one could find a whole other level of creativity after 50….and in such a cool venue like children's picture books to express it! I feel soooo lucky really.  And the people in the children's writing and illustration worlds are so incredibly supportive and talented.
What's your favorite book? My favorite picture book writers at this point are Jon Muth (Zen Ties; Zen Shorts) and Jacqueline Woodson (The Other Side).  They are exceptionally gifted story-tellers who deal with tough subjects with such grace and dignity and tremendous talent.
What children's book was your favorite when you were growing up? My favorite book as a kid was Charlotte's Web by E.B. White.  I loved all the characters, and of course, the tender friendship between Charlotte and Wilbur.  I re-read the book several times.  And one day I decided to write to E.B. White because I just wanted to tell him how much I enjoyed his story.  Months later he wrote me back!  And so did his wife!  I was tickled beyond belief to receive their very sweet replies.
Any advice for new authors? In many ways I feel like a new author myself–so I don't have particularly sage advice since I'm a student of this whole process and this new world of kid's lit. Given that, I have observed the following P's to be especially important:  Patience, Persistence, & Passion.  Writing for children is hard work indeed.  Picture books are especially challenging since every word really counts.  You need patience with yourself–draft after draft of a manuscript, you need patience in trying to locate a publisher that is a good fit for your type of book, and you need patience with the whole acquisitions process.  That means persistence matters.  It's very easy to get discouraged in this process.  Keep at it.  That's where passion is essential.  Keep writing.  Then write some more.  If you are passionate about writing for children, you will more likely meet the challenges you face and very much enjoy the rewards it offers.