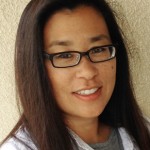 Shirley Ng-Benitez loves to draw! She is a graduate of San Jose State University, with a bachelor's in graphic design and a concentration in illustration. Since '98, she's owned Gabby & Company, a design, illustration, and handlettering firm. She's inspired by her family, nature, food, travel, and music—especially the guitar, ukulele, piano, and violin music played by her husband and daughters daily. She creates with watercolor, gouache, pencil, and digital techniques and is living her dream, illustrating and writing picture books in San Martin, CA.
Shirley is the illustrator of two Magination Press books—Danny and the Blue Cloud and Baxter Turns Down His Buzz—both filled with beautiful and delightfully funny bunnies and bears. I recently asked Shirley about what inspires her and how she works through the illustration process. Here's what she had to say.
Tell us a little about your background. What led you to become an illustrator? I've always loved to draw. I doodled on all of my handouts at school, sold tracings of Bambi to my neighbors for a nickel when I was five, and absolutely loved picture books. I was a shy kid and though I was studying to become an Engineer, in Junior College I decided that Calculus and I were not meant to be. While visiting a friend who was attending Cal Poly, San Luis Obispo, I read a sign on a building—Graphic Communications. A few years later, I received my B.S. with a concentration in Illustration from San Jose State University. My first job was working for American Greetings as a Professional Lettering Artist in Ohio. I then worked for various design firms and a toy company, until 1998, when I started, GabbyandCo.com. I worked on projects in technology, medical, toy, and the publishing industries, and in 2009, came back to my first love, illustration. It had been many, many years since I had picked up a brush, but once I started, I kept sketching and painting. I posted to my blog and social media regularly, landed my first agent, worked on projects for Highlights and Scholastic, and then last year signed with my wonderful agent, Nicole Tugeau. We've worked on some great projects for wonderful clients and I'm incredibly honored to work with Lee and Low on two of the books in the New Early Emergent Chapter Book Series, Dive Into Reading. It has been a dream come true to illustrate children's books.
How were these illustrations created? I work traditionally, starting with pencil sketches first. I then scan, enlarge, and print out a full size layout, and then either finalize a tracing of the layout or place the sketch on a lightbox and trace it on to a sheet of Fabriano Hot Pressed watercolor paper. Once the pencil image is complete, I soak and stretch the sheet, tape it down to a board, allow it to fully dry, then start to paint with watercolors and gouache. Once dry, I add colored pencil details, and then do a high-resolution scan and finally add highlights, and/or clean up the file in Photoshop.
What materials did you use? White copy paper, Ticoderoga #2 pencils, Kneaded eraser, Fabriano Hot Press watercolor paper, Prismacolor pencils, Winsor Newton watercolors, Winsor Newton gouache, Computer and scanner
Tell us about your process. I start by printing out the manuscript and layout. I like to get a clear idea of the book's page turns and size before sketching. Once I have the layouts printed, I go back and forth looking at the manuscript and art notes (if sent) and sketch rough "thumbnails". If character studies are required, I'll sketch those first on copy paper, trying to get the right look and feel for each character. It's fun to see who develops from the initial sketching!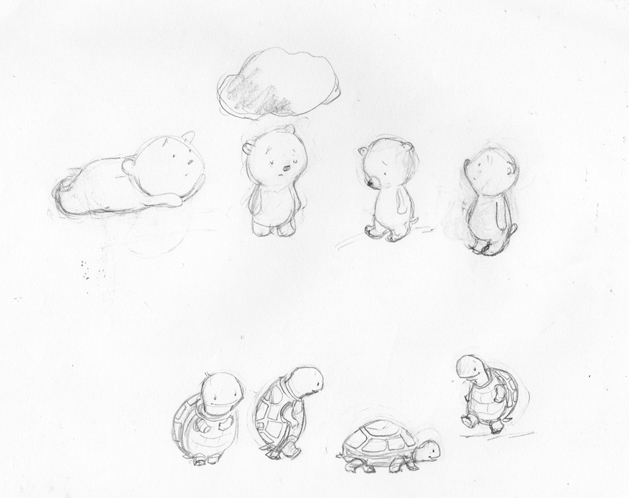 After sketching thumbs, I'll clean them up to fit on the layouts and then send them for review.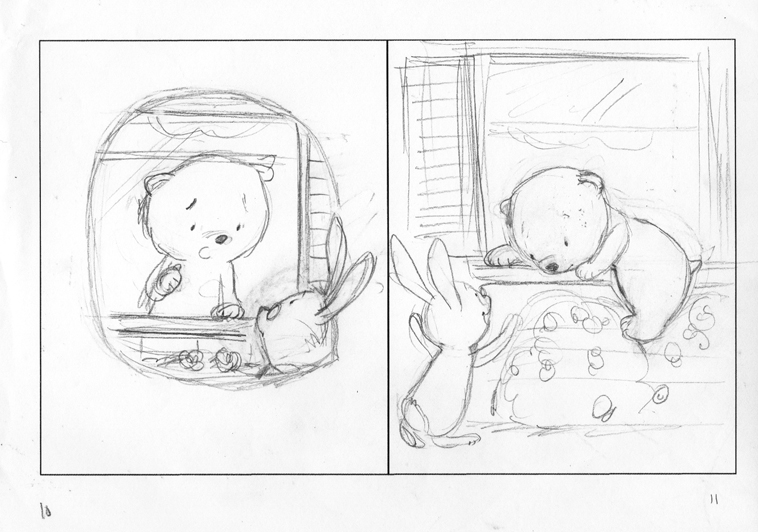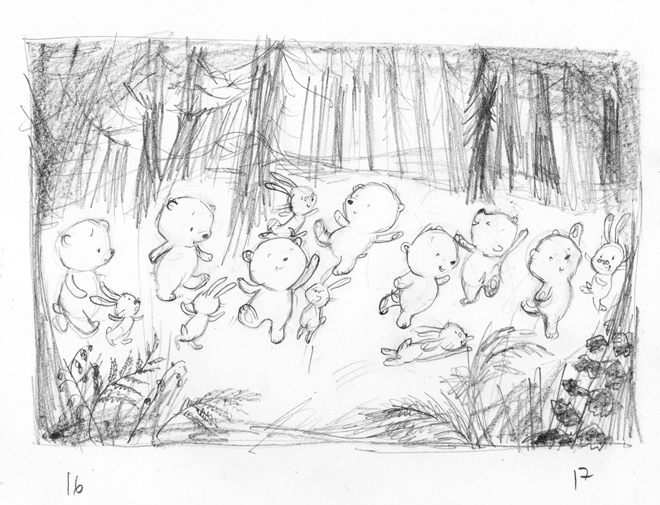 I'll receive layout revisions, and then create tight pencil layouts: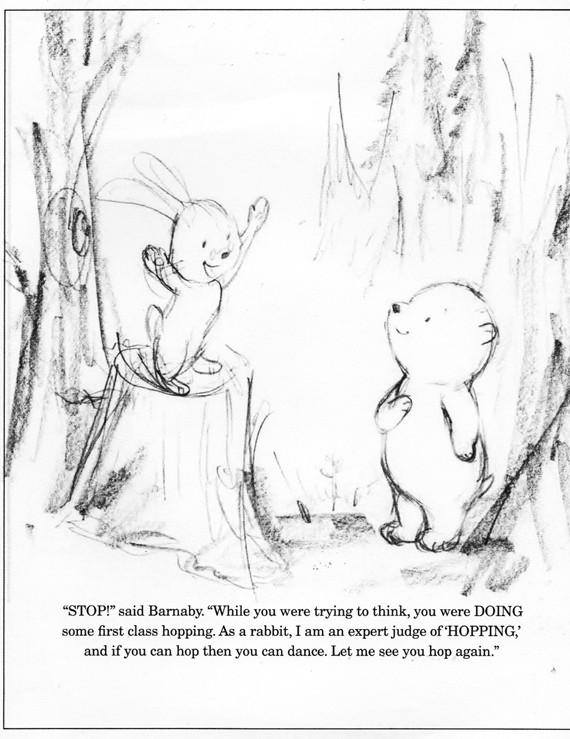 and upon approval, I'll paint the final color illustrations: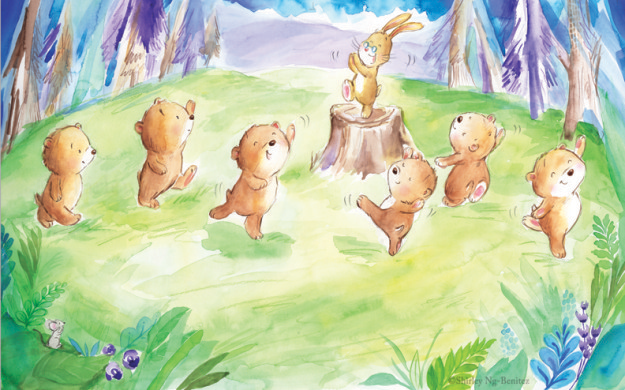 What was fun or surprising about the illustration process?
I had so much fun coming up with Danny's character, as well as all of his forest friends. It was exciting to see who would "make the cut" in the end. Sketching Danny angry, or sad, and determining what his "stance" or posture would convey was also quite fun. It's interesting, and challenging for me to try to bring a character to life, consistently and realistically.
Something that was surprising for me was that at the time I was able to work on final color illustrations, I had been experimenting with color-work, and that gave me a desire to add color in a manner I've not done before. I allowed myself to break free from my internal rules (trees are green, skies are blue), and play with different color options for spreads and page turns so as the book would have some variety and interest. In the end, to see a pink spring-like sky in one page, and then a darker blue-purple forest scene, made me feel good about bringing another layer to the book that adds to Danny's world in a positive way.
What was your favorite book as a child? Do you have any favorite illustrators? I loved all of these wonderful books, and still do: Corduroy, Don Freeman Happiness is a Warm Puppy, Charles Schulz Chicken Soup with Rice, Maurice Sendak.
I have SO many favorite illustrators and the list keeps growing! Some of my favorites: Beatrix Potter, Garth Williams, Arnold Lobel, Theodor Geisel, Richard Scarry, Lillian Hoban, Jan Ormerod, Freya Blackwood, Marla Frazee, Holly Hobbie, Lisbeth Zwerger, R.W. Alley, Amy June Bates, Gus Gordon, Benji Davies, Jill Barklem, and Patrick McDonnell.
Thanks Shirley! –ke