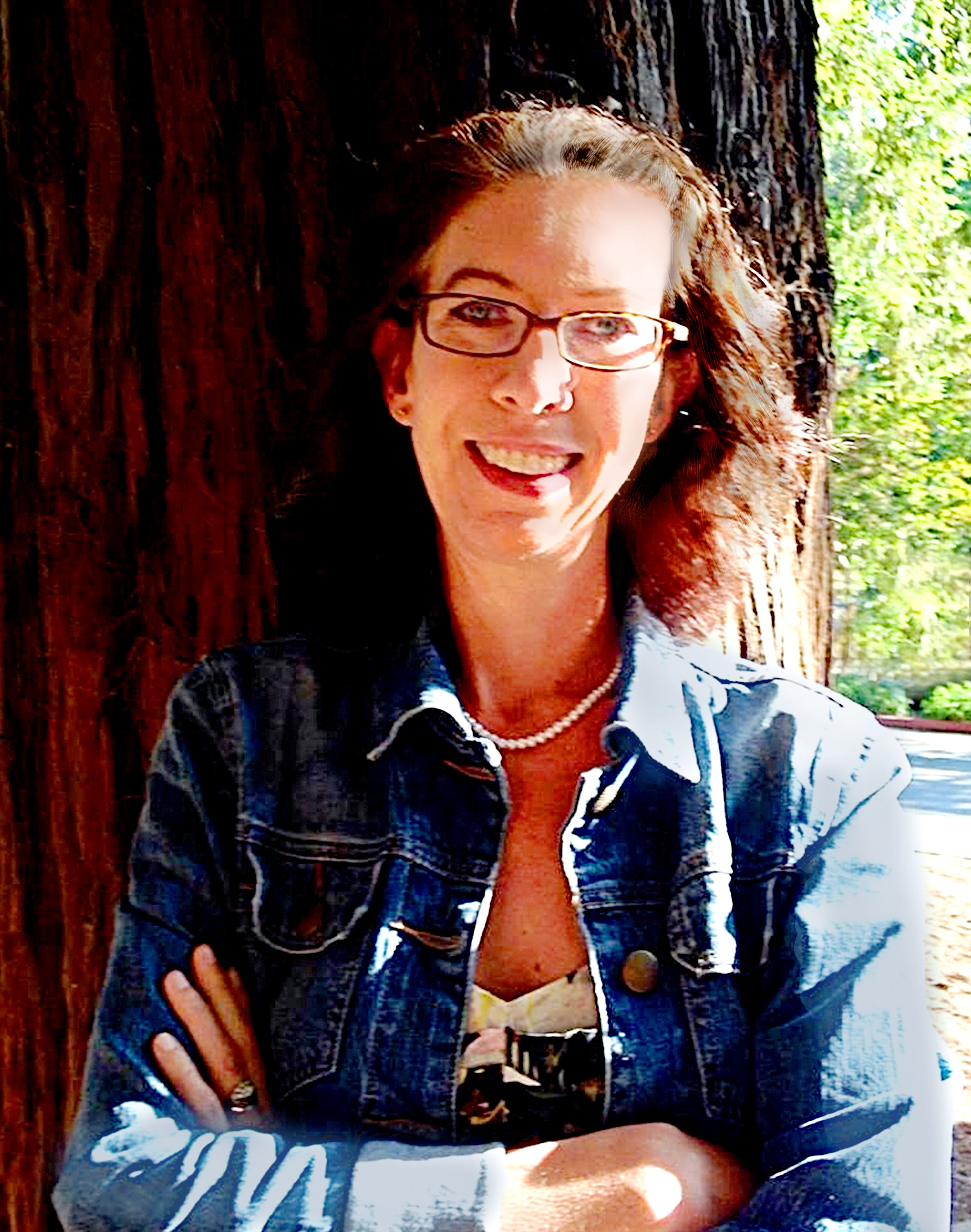 Gayle E. Pitman, PhD, is a professor of psychology and women's studies at Sacramento City College. Her teaching and writing focuses on gender and sexual orientation, and she has worked extensively with the lesbian, gay, bisexual, and transgender (LGBT) community.
Gayle is winner of the 2015 Stonewall Book Award from the American Library Association for her Magination Press book, This Day in June. Working and writing with Gayle is fantastic, fun, playful and always inspiring and hearing her thoughts about writing, books, and backyard chickens is a such treat! With that, introducing Gayle Pitman!
What books have you written? I've written one children's book, titled This Day in June, which is about an LGBT Pride celebration. I've also written a nonfiction book titled Backdrop: The Politics and Personalities Behind Sexual Orientation Research. It's a user-friendly introduction to the major research studies that have shaped public policies and attitudes about sexual orientation and gender identity, and it gives the reader a glimpse into the worlds of the researchers who conducted those studies. I also have a poem and an illustration that will be featured in an upcoming anthology, which is slated to be released later in 2016.
What is This Day in June about? It is a simple rhyming book about an LGBT Pride parade. It doesn't focus on one particular character's experience—rather, the parade itself is the main character. I wanted to write a story that dropped the reader right into the experience of being at Pride. This Day in June also has a reader's guide with information about LGBT history and culture, and there's also a guide for parents and caregivers about how to talk to kids about sexual orientation and gender identity in age-appropriate ways.
What is This Day in June REALLY about?  I LOVE this question! This Day in June is really about being who you are, and not apologizing for it. When I wrote this story, I wanted Pride to be featured as realistically as possible. I wanted to see drag queens, guys in leather, rainbows, political signs, the Dykes on Bikes—everything you would see at Pride. I didn't want any of it to be watered-down or sugarcoated. Lots of people have asked me, "Do you think that's appropriate for children?" And my answer always is—YES. There's something very powerful about allowing something to be portrayed authentically, because it teaches children in an indirect way to be as authentic as they can. It's also important to recognize that children respond to Pride very differently than adults do. When adults see people wearing leather, they make certain associations to that. Children see people wearing leather and think they're just wearing a costume, or playing dress-up. What I love most about This Day in June is that the illustrations are age-appropriate AND authentic at the same time. What inspired you to write this book?  I'd been thinking for a long time about writing an LGBT-themed children's book. But I didn't want to write a story about two mommies or two daddies, or about a boy (or child labeled as a boy) who likes to wear dresses. Those are important stories, but they're often the only LGBT children's stories we see. A few years ago, I was at a Pride celebration in Stockton, California, and there was a huge children's area there, with face-painting, craft stations, karaoke—you name it. At that moment, I thought to myself, what an awesome idea for a children's book! A story about a Pride celebration!
What's your favorite story from making This Day in June? This Day in June won the 2015 ALA Stonewall Award, which is amazing. That whole experience was incredibly overwhelming. The day the award was announced, I got an e-mail from a man who had participated in the 1969 Stonewall Riots, and who was one of the principal organizers of the first Gay Liberation March (aka Pride parade) in 1970. That just blew me away. We've since been corresponding with each other regularly, and he's shared a lot about his experience during that time. My dream (one of them, anyway) is to publish a children's book about Stonewall.
What's your normal writing process? How do you decide what topics to write on? I've heard so many writers say that the most effective writing process is Butt-In-Chair, every day. I work full-time and I have an 8-year-old, so daily Butt-In-Chair isn't realistic for me. I do a lot of writing at night. I also steal snatches of time throughout the day. Ideas come to me in the most random ways, and I always carry a notebook and pen so I can jot them down. It's not even a matter of "deciding" what topics to write on—it's more about an idea grabbing hold of me. I have a critique group, and we meet twice a month. That time is sacred to me—I don't let other things interfere with my ability to go to my group.
What is fun or unexpected about the writing process? I LOVE playing with words! It's fun to see different word combinations come together that describes something perfectly. It's also amazing to me how writing takes on a life of its own. I'll start with an idea, and I'll have a general structure in mind, but often the story will take me to unexpected places. That's the fun, playful part about writing.
What made you want to publish with Magination?  Researching publishing houses for a book like This Day in June was a real challenge, because no one had published anything like this before! I chose to submit to Magination because, based on their previously published books, they seemed like a publisher who might be willing to take some risks. I also thought that This Day in June was the kind of book that can help to instill pride and self-esteem in children, and that sounded like it would be right up Magination Press's alley.
What do you do when you're not writing books?  Way too much! I teach psychology and women/gender studies at Sacramento City College. I do the mom thing. I love to sew and knit and be generally crafty. I stopped watching television a few years ago, and it's amazing how much time that opens up for creative things.
How does it feel to be a published author?  It's exhilarating! There's nothing like opening up the first box of books and seeing your very own creation in print. But I do have to say, I sometimes get anxious about it. My big worry is "What if I'm a one-hit wonder?" Then I smack that thought away and keep writing.
What was surprising/different than you expected about getting a book published?  I was surprised (and impressed) by the level of collaboration that was involved in publishing This Day in June. I've heard other children's book authors share that this wasn't the case for them—they submitted their manuscript, and then that was pretty much it. I got to give input throughout the entire process, from choosing the illustrator to refining the back matter. I was also VERY surprised (and thrilled) that This Day in June has had such a positive impact on people. That's the best part about writing—knowing that the books you create change people's lives.
Do you have any fun facts to share that readers might not know?  Fun facts about me? My family raises backyard chickens. One of them is blind. Another lays blue eggs. They're enormously entertaining. After a stressful day at work, I love sitting in my backyard and watching them. They could easily be characters in a children's book, although I think the genre is oversaturated with chickens right now.
What's your favorite book? I have a zillion "favorite books." Ask that question again next week, and I'll give you a different answer. I just finished reading The One and Only Ivan, a middle-grade story by Katherine Applegate, and I loved it. One of my favorite picture books is Firebird by Misty Copeland, illustrated by Christopher Myers. Misty Copeland is the first African-American ballet dancer to be the principal at the American Ballet Theater. Her story is so inspiring. I also love My Pen, also by Christopher Myers. Every writer (or everyone who wants to be a writer) should read that book.
What children's book was your favorite when you were growing up? Interestingly, I don't remember a lot of picture books from my childhood. Starting in the second grade, I was a voracious Nancy Drew reader. My mother had some of the original Nancy Drews written back in the 1930s, and those were my favorites.
Any advice for new authors? Keep writing. Don't take criticism of your work personally, but do take it seriously. Always take steps to improve your craft. Read as much as you can.  And join a critique group. This has been the single most helpful thing I've done so far to improve my writing.
Thanks Gayle! –ke