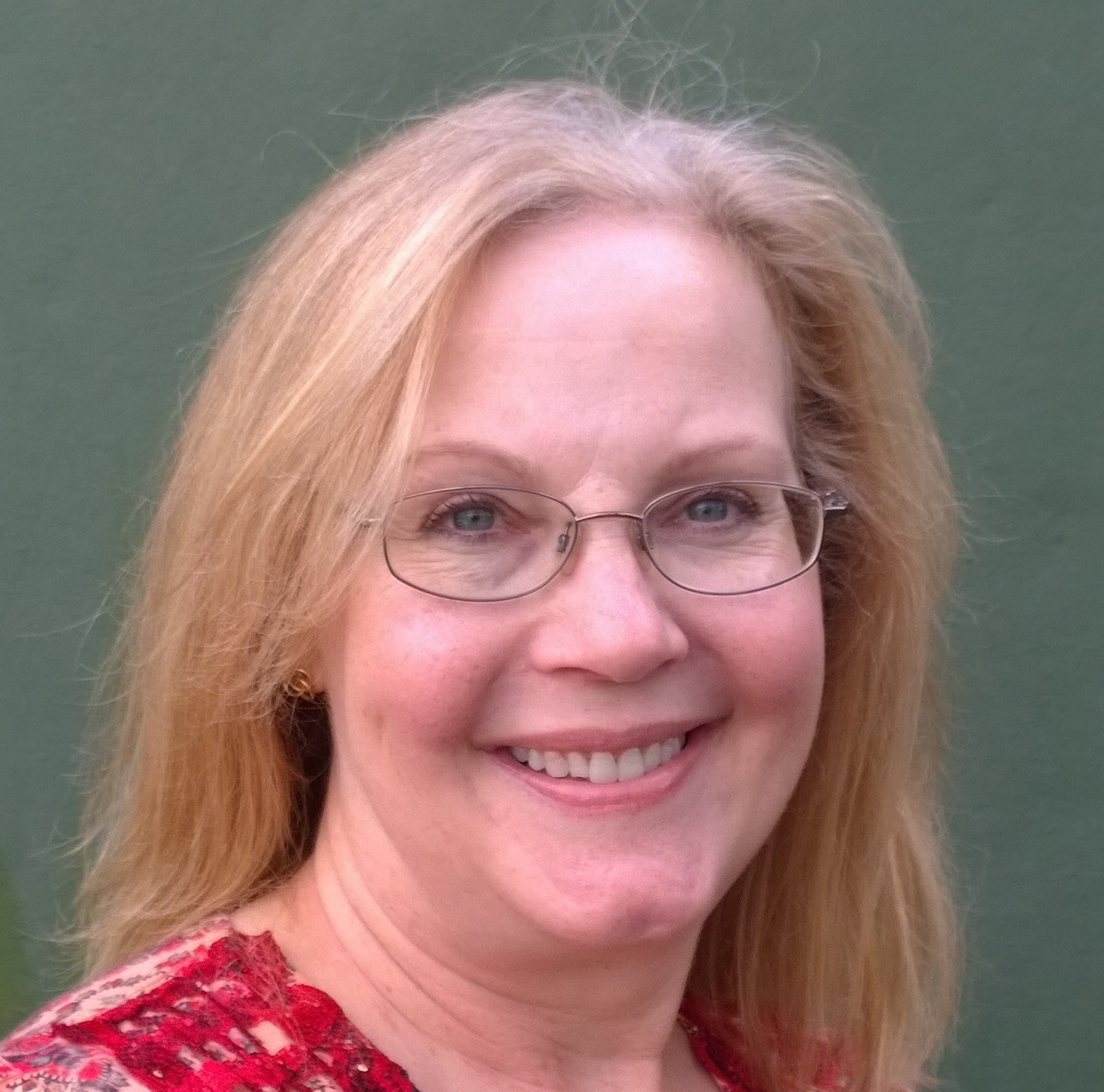 Lisa B. Gehring, MLIS, earned her master's degree from Louisiana State University's School of Library and Information Science. She has been a teacher and principal at a school for children with learning differences, and believes in empowering children to face and work through their fears. She loves to find the funny in life, convinced that laughter is one of life's greatest gifts. She lives in south Louisiana (Geaux Tigers!) with her husband and "granddog."
Lisa is the author of Magination Press book,  Emily Grace and the What-Ifs. Lisa and I talked about her writing process, her love of people-watching, and our mutual adoration of Nancy Drew! Read on to hear more about this delightful author, Lisa Gehring! 
What's your normal writing process? How do you decide what topics to write on? I don't know that I have a "normal" writing process. Usually, I mull ideas over in my head, while I am driving, walking, working, etc. I record ideas on my iPhone in the car. I might come up with a story idea or a character name or a phrase. If I am at home and have an idea, I usually write it down as quickly as possible. I play out the book in my head picturing how it will look in picture book format. I ask myself, Who is the main character? Why do we care about his/her story? What makes this story's viewpoint unique? People–watching is also part of my writing process. As I interact with and see people throughout the day, I notice facial expressions, phrases, their gait, their speech cadence, tone, etc. I also listen to my adorable grandchildren who give me all kinds of fodder for my writing. Then, I let all this cook in my head, mulling the ideas around, and then sit down to write. Then, the work begins. The topics I choose to write about mostly are about children facing their fears, anxieties, learning differences or something else that makes them not like everyone else. I want to encourage children to face their fears, celebrate their uniqueness and learn skills early to cope with this journey called life.
What do you do when you're not writing books? When I'm not writing books, I'm reading them. I also work as a librarian where I get to be around two of my favorite things—people and books. I love to spend time with my family and friends, especially my grandchildren. When I am not doing those things, you may find me plinking on the piano or plunking on the guitar, writing songs. Although, I do like to watch television. I can watch Chip and Joanna Gaines on Fixer Upper on HGTV for hours at a time. I love to decorate our home to personalize it and make it a haven for us. And I love that shiplap!
How does it feel to be a published author? Spectacular! A dream come true!
What's your favorite book? I don't know if I can pick just one favorite book. There are so many that I love!  One Moment, One Morning by Sarah Rayner, Sullivan's Island by Dorothea Benton Frank, and Furiously Happy by Jenny Larson are three of my favorites. My favorite book is usually the one that I am reading at the moment that touches me or makes me laugh.
 What children's book was your favorite when you were growing up? Again, I cannot pick just one. Go, Dog. Go! by P.D. Eastman is the first book I remember being able to read by myself. I loved the colorful, fun illustrations and the silly conversations. I still remember the big dogs driving around in little cars. In fact, even today, if I see a tall person in a convertible with the top down, I say, "Look! It's a Go, Dog. Go! car." Harriet the Spy by Louise Fitzhugh definitely is at the top of the list. I kept a notebook like Harriet, writing in it about the world around me. I guess that is when I started people-watching and putting my observations and impressions on paper. The Nancy Drew series by Carolyn Keene rounds out my top three. I just knew that I was going to grow up and be a private detective. Nancy Drew had me noticing details around me and inventing mysteries to solve. I paid close attention to people, conversations, mannerisms, and situations. I did not want to miss a clue!
Any advice for new authors? Being a new author myself, I understand what can be an overwhelming process. I would tell a writer to go ahead and feel the apprehension and fear of rejection. Go ahead and feel the hesitation about putting your baby, your book, out there for critique, then send it. Submit it! You may be published or not. A rejection only means, "Not yet."
Thanks, Lisa! –ke