Boy, do we have some great new books to share with you. This fall alone, we have 11 books to be released! We certainly have been busy, and we are sure you will love them. We're offering books on a number of topics, from stories about new students and learning about diversity, to exploring ways to live mindfully every day, to self-help books for teens about dating/sex and depression.
Want to learn more? Check out our fall preview for 2016: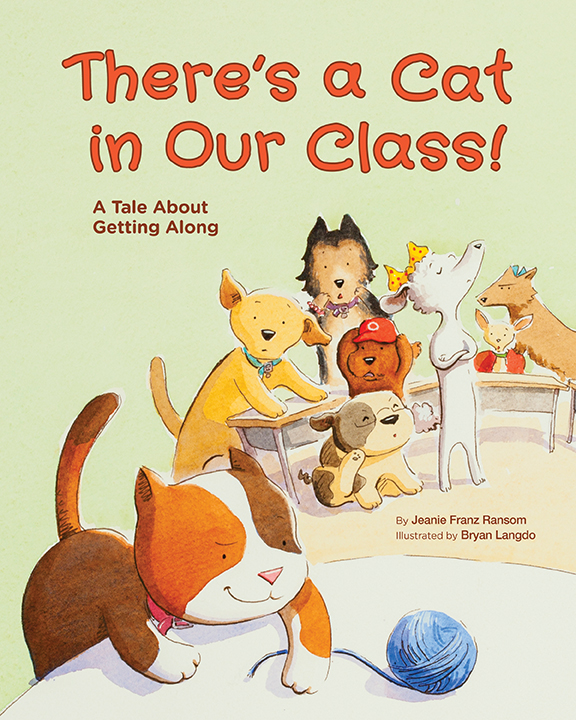 There's a Cat in Our Class! A Tale About Getting Along
Written by Jeanie Franz Ransom, Illustrated by Bryan Langdo
This is a kid-friendly exploration of diversity that teaches children the value of not only accepting but embracing the differences of others. When a new classmate arrives, Max, Rusty, Ginger, and Tanner assume she is a dog just like them. But Samantha is not a dog, which leads to lots of questions. Soon Samantha is celebrated for the cat she is—just in time for another new student! Includes a "Note to Readers," written by Dr. Gayle E. Pitman, the American Library Association's Stonewall Book Award winner for This Day in June (August 2016).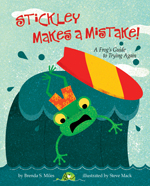 Stickley Makes a Mistake! A Frog's Guide to Trying Again
Written by Brenda S. Miles, PhD, Illustrated by Steve Mack
This book helps children challenge themselves and accept when mistakes happen. Stickley learns new ways to view his mistakes, by taking a new look at the problem, practicing, asking for help, and trying again. It helps children more easily understand a constellation of executive function skills which are largely abstract. Includes a "Note to Parents and Caregivers" with concrete strategies for boosting problem solving (August 2016).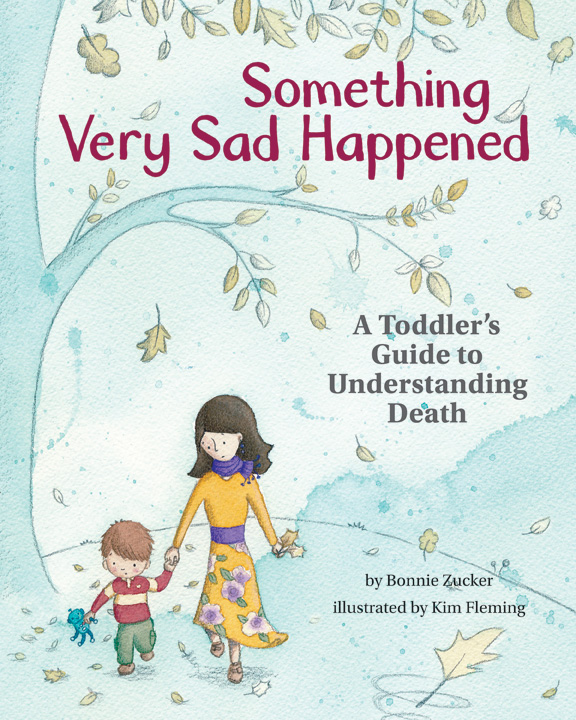 Something Very Sad Happened: A Toddler's Guide to Understanding Death
Written by Bonnie Zucker, PsyD, Illustrated by Kim Fleming
A useful tool for parents, caregivers, therapists, and teachers to help young children understand the concept of death and begin the process of coping with the loss. Intended for children ages 2 and 3, the book explains death and loss to a very young child in a simple and age-appropriate way. It also serves as a starting point for discussion when parents or other adults may be grieving. Includes a "Reader's Note" and "Note to Parents, Caregivers, and Therapists" written by the author (August 2016).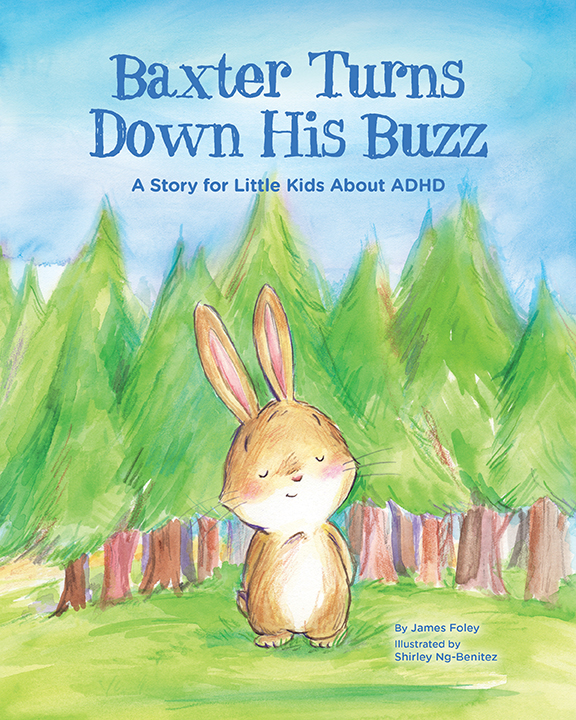 Baxter Turns Down His Buzz: A Story for Little Kids About ADHD
Written by James M. Foley, DEd, Illustrated by Shirley Ng-Benitez
Baxter is a high-energy rabbit who learns to control his activity level. His uncle Barnaby guides Baxter through the steps necessary to "turn down his buzz" through behavioral strategies like mindfulness, progressive relaxation, and visualization, rather than medication. Also includes a "Note to Parents and Caregivers" (September 2016).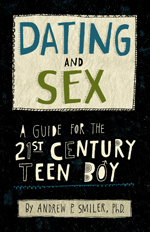 Dating and Sex: A Guide for the 21st Century Teen Boy
Written by Andrew P. Smiler, PhD
This self-help book provides teen boys with the knowledge they need to understand dating, relationships, and sex. It goes beyond basic descriptions of biological processes with a progressive, practical approach that relies on secular ethics and emphasizes sexual health and personal responsibility. The book addresses common questions about what's typical, provides a framework for dating and sex that fits their values and identity, and helps boys identify what feels right for them in a variety of common situations (September 2016).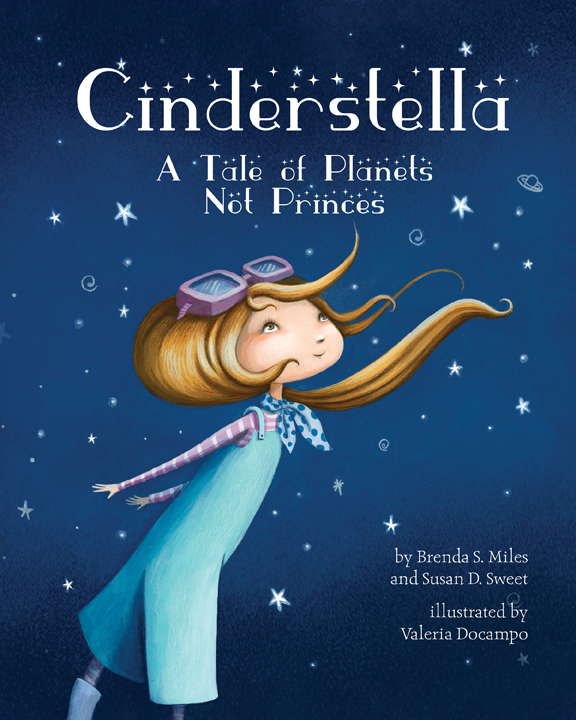 Cinderstella: A Tale of Planets Not Princes
Written by Brenda S. Miles, PhD, and Susan D. Sweet, PhD, Illustrated by Valeria Docampo
Cinderstella is about a girl who would much rather go to space than meet a prince. Cinderstella has plans of her own for a happily ever after—which don't involve being a princess. She'd rather be an astronaut! In this modern retelling of a beloved fairy tale, Cinderstella challenges what is expected of her to pursue her true passion and find a universe of opportunity in planets and stars. A "Note to Parents and Caregivers" by the authors talks about encouraging girls in science, technology, engineering, and math (STEM) fields (October 2016).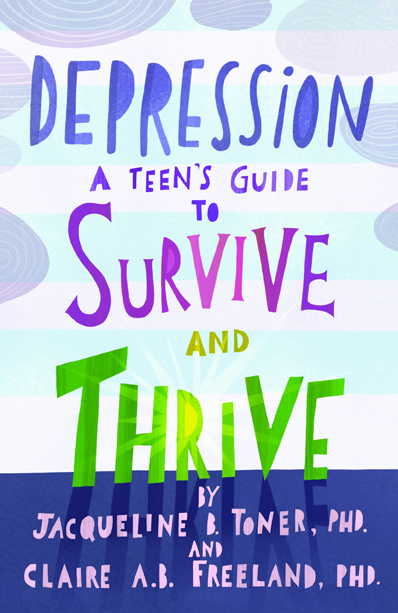 Depression: A Teen's Guide to Survive and Thrive
Written by Jacqueline Toner, PhD, and Claire Freeland, PhD
Another guidebook, this time for teens who are depressed or at risk for depression. This guide discusses depression and provides guidance on cognitive—behavioral therapy principles to help teens take a problem-solving, strategy-based approach to deal with depressed moods, thoughts, and behavior. Intended to serve as an adjunct to therapy, this is a very practical and easy-to-read book that is not overwhelming for teens (October 2016).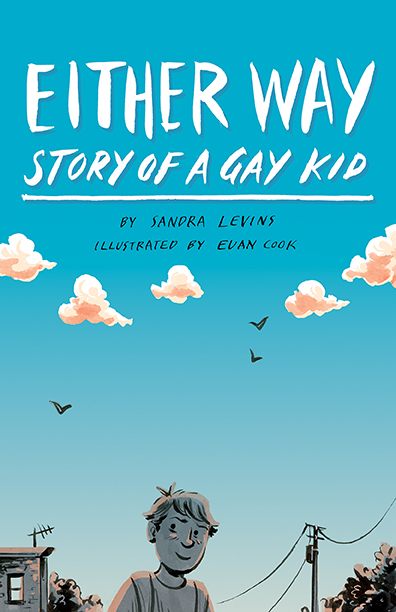 Either Way: Story of a Gay Kid
Written by Sandra Levins, Illustrated by Euan Cook
This is a graphic novel that teaches teens about the history of gay rights in America while emphasizing the recurring theme that "It's okay to be gay. Or not. Either way, it's okay." The book features three stories woven together—a coming-of-age coming out story, a lesson on marriage equality, and the experiences of a gay man in the military (October 2016).
King Calm: Mindful Gorilla in the City
Written by Susan D. Sweet, PhD, and Brenda S. Miles, PhD, Illustrated by Bryan Langdo
Meet Marvin. He's a calm and mindful gorilla living in the Great Big City. He is peaceful and composed and enjoys every minute of his day—unlike his thumping, roaring, and former Empire State-climbing Grandpa! Readers are introduced to the concept of living mindfully in a creative, practical, and easy-to-apply way. Includes a "Note to Parents and Caregivers" by the authors (October 2016).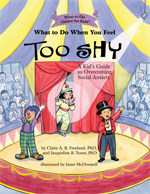 What to Do When You Feel Too Shy: A Kid's Guide to Overcoming Social Anxiety
Written by Claire A. B. Freeland, PhD, and Jacqueline B. Toner, PhD, Illustrated by Janet McDonnell
Another addition to our popular What to Do Guides for Kids series! This one is meant to help kids with social phobias and anxiety using an approach based on cognitive-behavioral principles. Through a variety of examples, activities, and step-by-step instructions, middle-grade children will learn how to speak up, participate, and expand their comfort zones. Includes an "Introduction to Parents and Caregivers" (October 2016). Learning to Plan and Be Organized: Executive Function Skills for Kids With AD/HD
Written by Kathleen G. Nadeau, PhD, Illustrated by Charles Beyl
Featuring real-life advice, strategies, and tips, Learning to Plan and Be Organized is a practical guide that teaches kids with AD/HD how to enhance their executive function skills of planning and organization. This reader-friendly and easy-to-use book includes checklists, pointers, and activities. The book also includes illustrations that will help hold children's interest. Includes additional resources for parents (October 2016).
Hope you enjoy!