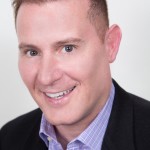 Frank J. Sileo, PhD, is a New Jersey licensed psychologist and the founder and executive director of the Center for Psychological Enhancement in Ridgewood, New Jersey. He received his doctorate from Fordham University in New York City. In his practice, he works with children, adolescents, adults, and families. Since 2010, he has been consistently recognized as one of New Jersey's top kids' doctors.
We recently caught up with Frank and asked him a few questions
1. What book(s) have you written?
I have currently written five books. They are all children's picture books. Starting from most recent, they are:
Don't Put Yourself Down in Circus Town: A Story about Self-Confidence
Sally Sore Loser: A Story about Winning and Losing
Bug Bites and Campfires: A Story for Kids about Homesickness
Hold the Cheese Please! A Story for Children about Lactose Intolerance
Toilet Paper Flowers: A Story for Children about Crohn's Disease

2. What's your normal writing process? How do you decide what topics to write on?
I am an old fashioned writer. I use a legal pad and a pen. I can write faster than I can type. Sometimes when ideas are flooding my brain, I can write them down faster or make quick notes on the side of the legal pad. I don't have a laptop (only a desktop) so my legal pad can always be portable. Sometimes I have written ideas or parts of my book into the Notes app on my phone. My phone is always with me. I never know when an idea might hit me. Once the writing process begins, I set aside time everyday to do some writing. Sometimes it's only 30 minutes, sometimes it's for a couple of hours. The topics I write from come from clinical work with kids and families in my practice. Sometimes I am looking for a tool to help a patient and it doesn't exist. Because most kids love stories, I create them to assist them with what is troubling them.
3. What do you do when you're not writing books?
When I'm not writing books, I am working 6 days a week in my private practice seeing kids, teens, and adult patients. In my free time, I love to travel. One of my favorite cities to visit is Los Angeles. I love the whole Hollywood thing. The weather is wonderful in Southern California and I have friends and family there. I am also an avid Lucille Ball collector and have many of her personal and professional items. I love to spend time with my family and my friends. Working as a psychologist and author is tough work. Working out at the gym and taking care of my mind, body and spirit are very important to create balance in my life.
4. How does it feel to be a published author?
It feels awesome!! The best part of being an author is doing book signings and school author visits. I love meeting the children and helping them understand the importance of writing, being creative and using their imagination. My books all have a special lesson or skill to learn. I love imparting the skills and messages to kids and parents.
5. What children's book was your favorite (or made the most of an impact on you) when you were growing up?

My favorite children's book as a child was Where the Wild Things Are. I love the story and the illustrations. As I child, I always dreamed of traveling to a different place (I was also sent to my room often as a child). When I was a bit older, I loved the chapter books by Betsy Byars. I was also a huge Hardy Boys fan. I loved mysteries as a boy and still do!
6. Any advice for new authors?
I get this question often. My advice to new authors is to do their homework and write and write and write! I encourage them to never give up and keep persevering and practicing their craft. Everyone has a book inside their head. Set aside a little time a day or week to write. It can be a wonderful, fun-filled escape and adventure. My other piece of advice is to try not to be too critical of your writing. Write everything down! Edit later.