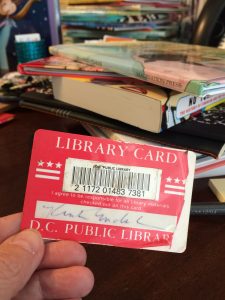 My library card is a little frayed and smudgy, but nonetheless, I'm a proud, card-carrying patron of my local public library.
Hundreds of libraries, mine included, along with the American Library Association (ALA) will celebrate GLBT Book Month this June to honor authors and books with gay, lesbian, bisexual, or transgender content.
Not only will we celebrate, but it's a time to recognize how much libraries defend books from the threat of censorship, champion intellectual freedom, and protect our right to read. Libraries really connect people to information they need and provide a safe harbor for GLBT literature.
Each year, ALA's Rainbow Book List Committee of the Gay, Lesbian, Bisexual, and Transgender Round Table puts together a collection of recommended books with authentic GLBTQ content for children and teens. Last year, two Magination Press books made the list! These are Not Every Princess and This Day in June: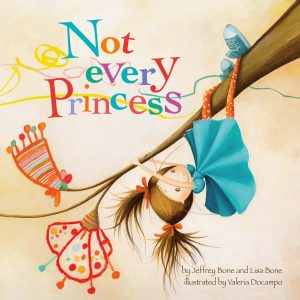 Not Every Princess takes readers on a journey that gently questions the rigid construction of gender roles. Written by Jeffrey Bone and Lisa Bone, illustrated by Valeria Docampo, this book is a lovely little rebellious shake-up, encouraging kids to be strong and smart and brave and sweet, and inspiring kids to challenge society's expectations. Not Every Princess is a Top Ten Title on ALA's 2015 Rainbow List.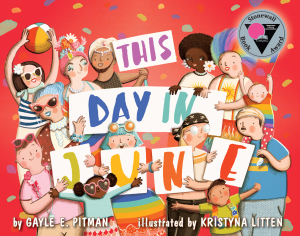 This Day In June gives kids a look at a wildly whimsical, validating, and exuberant pride parade showcasing a joyous reflection of the GLBT community. This Day In June is an excellent primer for GLBT history and for teaching respect, acceptance, and understanding of gender expression and identity. This Day in June is a Top Ten Title on ALA's 2015 Rainbow List and also the winner of the 2015 Stonewall Book Award, Mike Morgan and Larry Romans Children's & Young Adult Literature Award.
So we invited you to check out your library, celebrate GLBT Book Month, and recognize the impact authors and books can have on our shared history and culture. Happy reading! –ke