Judith M. Glasser, PhD, is a clinical psychologist who has worked with children and their families for over 30 years. She specializes in the assessment and treatment of AD/HD in children. For many years Dr. Glasser has been interested in the different kinds of difficulties children experience when they have AD/HD. Dr. Glasser is the author, with Kathleen Nadeau, PhD, of Learning to Feel Good and Stay Cool (Magination Press, 2014) and Learning to Be Kind and Understand Differences with Jill Menkes Kushner, MA  (Magination Press, 2015).
I recently caught up with Judith and heard all about her writing process and what makes her tick. I was delighted to hear that she has another book in the works. With that, introducing Dr. Judith Glasser!
What's your normal writing process? How do you decide what topics to write on?  I often have several ideas going on in my mind. I do a lot of research and usually invest in a lot of books–I'm a big Amazon customer. I discuss the ideas with colleagues and friends. Then I think. I do my best thinking when I wake up on the morning. After that I go with my gut feeling. I ask myself "What do I most want to write about?"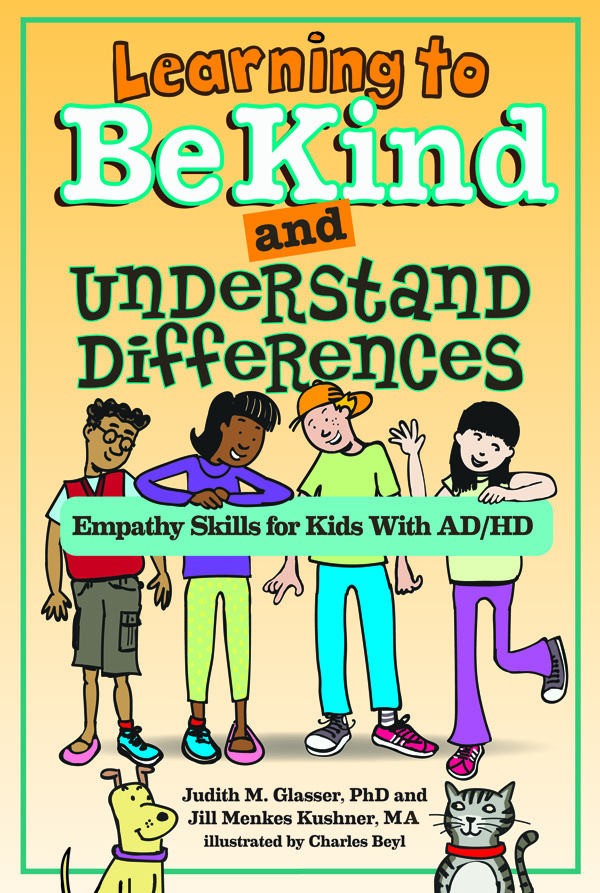 What is fun or unexpected about the writing process? Waking up in the morning with new ideas and not having any idea where they came from!
What do you do when you're not writing books? I work with children and teenagers and their families in psychotherapy. I also do a lot of psychological testing and write a lot of reports. I love public speaking. In my free time, I like to swim, go for long walk,s and do yoga. I enjoy spending time with my family, painting water colors, and watching ballet.
Do you have any fun facts to share that readers might not know? Your brain doesn't finish developing until you are in your mid to late twenties!
What's your favorite book? I do think my favorite books are the Harry Potter series. What children's book was your favorite book when you were growing up? I loved the series of books about Freddy the Pig by Walter Brooks. I find that very few people have heard of them but I loved them. The idea of a pig as a detective on a farm still makes me smile. I also loved the Winnie the Pooh books. I have my copies from when I was a child. I loved the poetry by A.A. Milne in those books.
Any advice for new authors? Just write. Write without editing in your head. Of course, I find that is easier said than done.
What are you working on these days? I am working on a book called Learning to Grow up With AD/HD: It's Just the Way Your Brain Is Made. It is a continuation of a series of books in a "Learning to" series. Ideally I would also write a companion book for parents on the same topic.
What inspired you to write this book? After 33 years of being a child psychologist, I realize that one of the most Important things I do is to help people understand the ways their brain works. I have wanted to write a book with the title "It's just the way your brain is made" for about 20 years!
What made you want to publish with Magination? First of all, I like the books Magination publishes. I feel very proud when I say my books are published by them. Secondly, I have really enjoy working with the editors at Magination Press!
What's another Magination Press book that you like, and why? I like the "What to do" series, especially What to do When You Worry Too Much by Dawn Huebner. It has been very helpful to many children. I often recommend it.
Thanks, Judith! –ke