Did you know that Magination Press is international?
 We recently did some office re-organizing, and pulled down all the office copies of our translated books. Over 120 of our books have been translated, into more than 20 languages—from Spanish, French, and Italian, to Chinese (simple & complex), Japanese, and Korean, all the way to Danish, Finnish, and even Icelandic! That's a lot of books…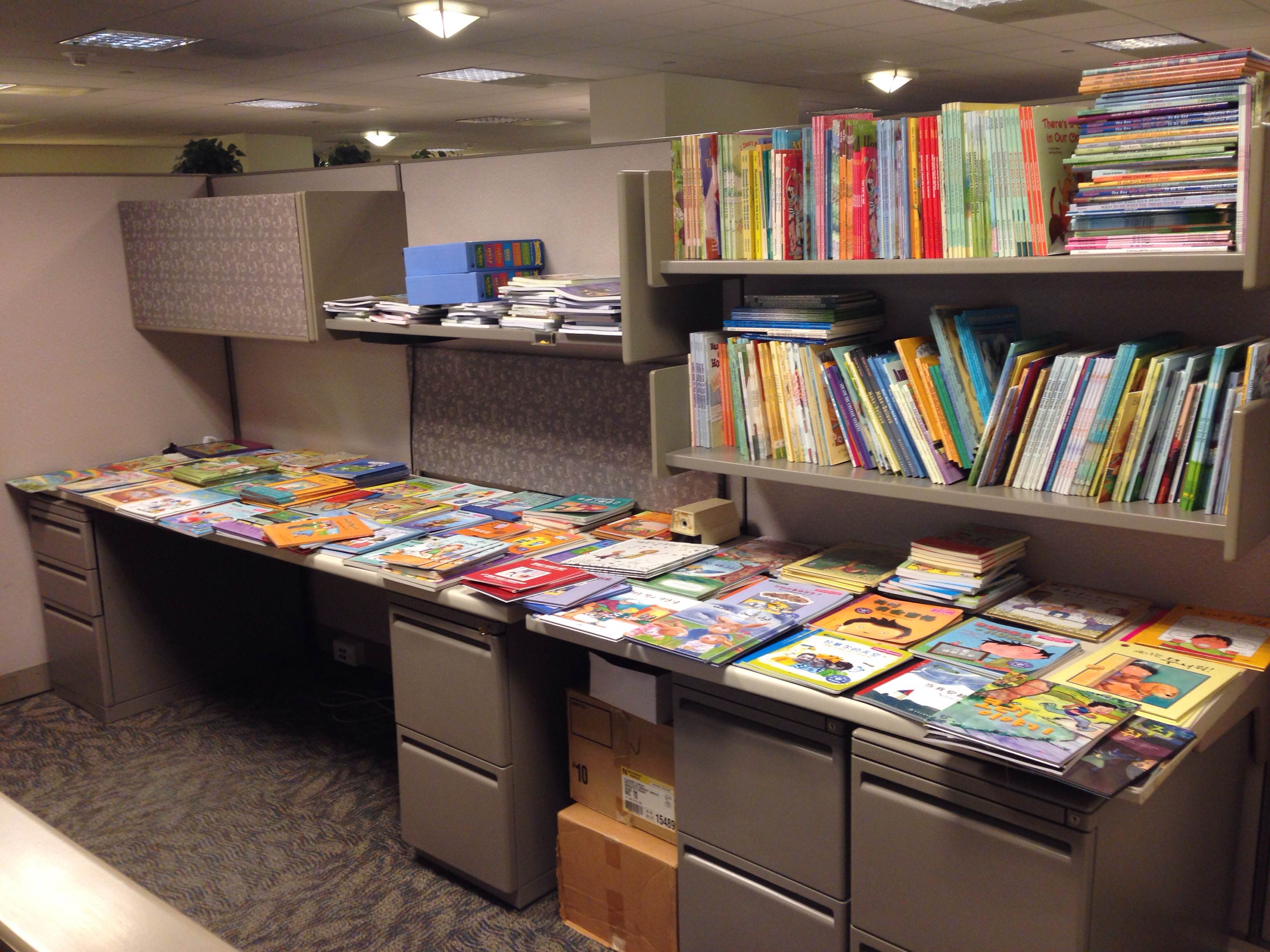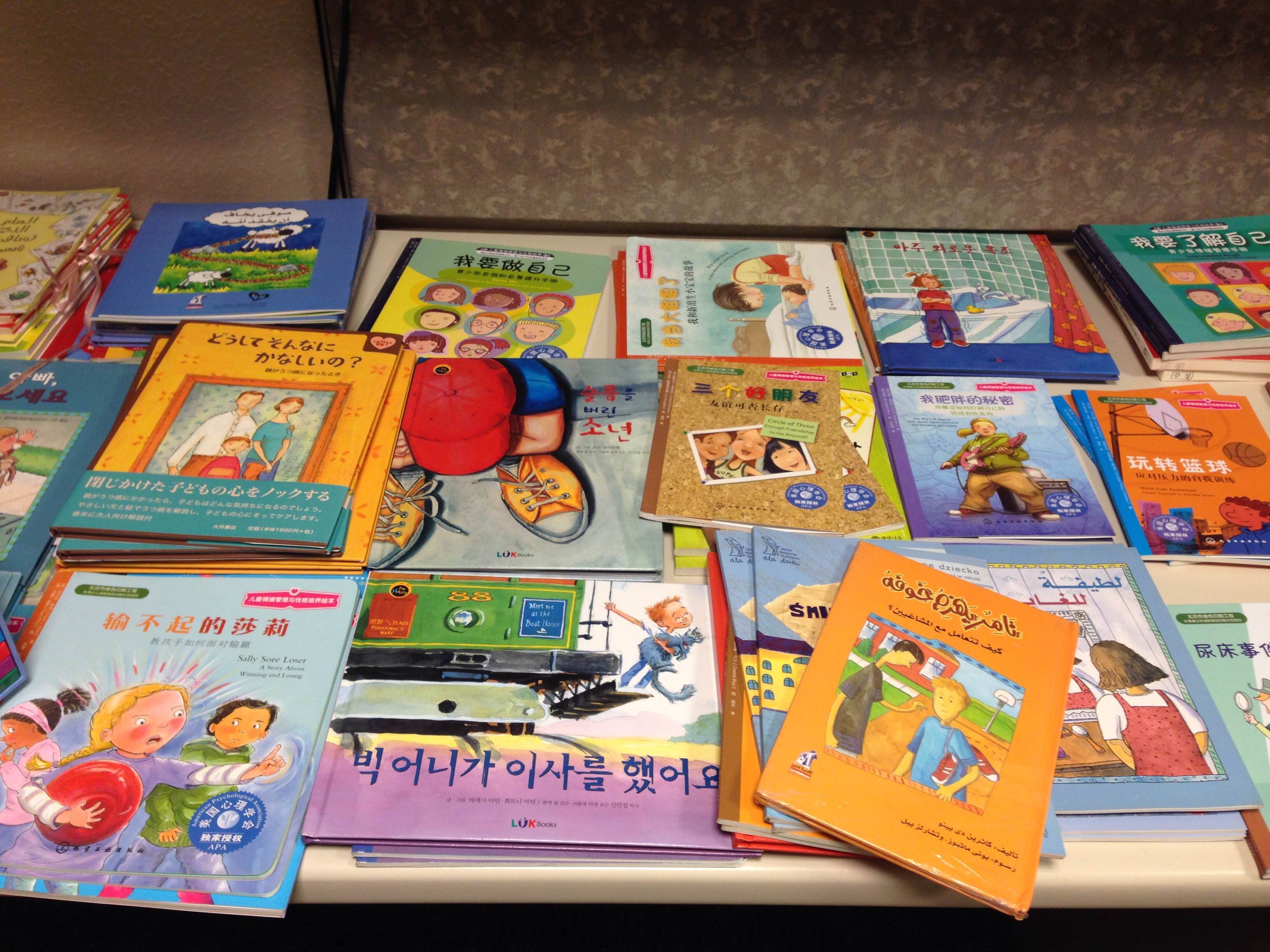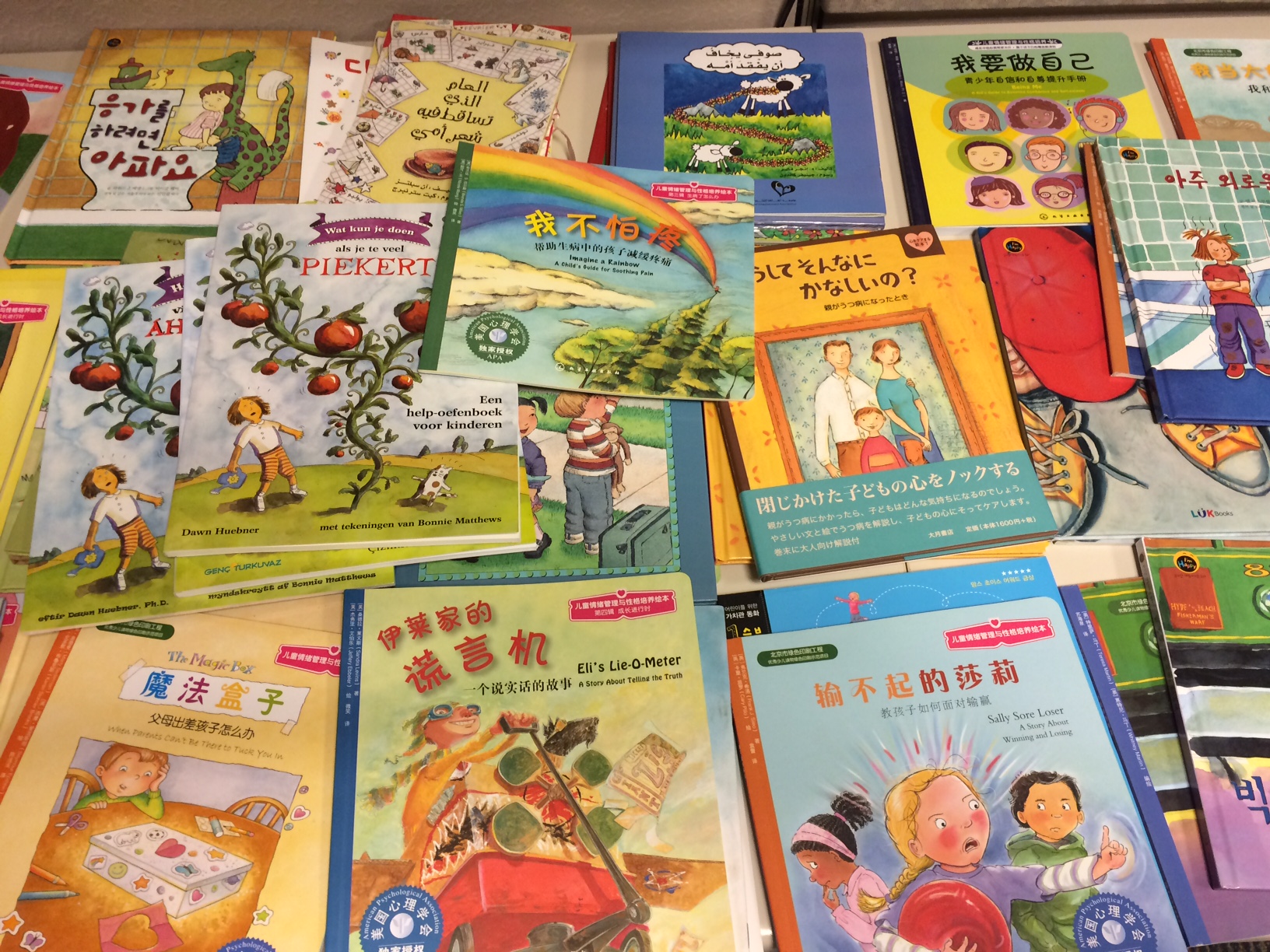 They took over an entire cubicle! It's fun for us book nerds to see how different international printers use their own style for book production, and we love knowing that we're reaching kids across the globe!