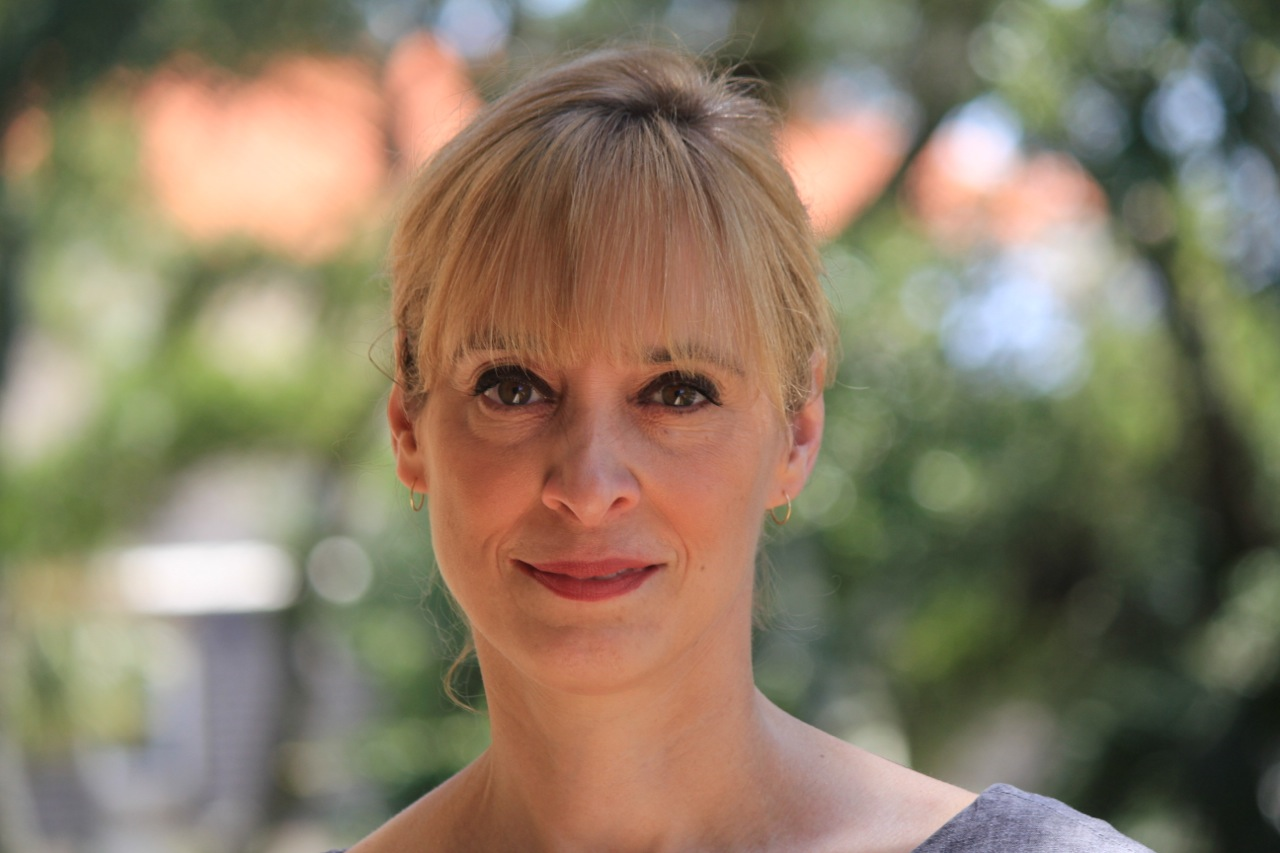 Brenda S. Miles, PhD, is a pediatric neuropsychologist who has worked in hospital, rehabilitation, and school settings. But also Brenda is an author and coauthor of several Magination Press books for children—her first book with MP being the lovely and mindful Imagine a Rainbow published in 2006. We are thrilled that her stick-to-it-ness for telling stories and creating characters keeps her writing nearly every day.
I am delighted to introduce you to Brenda Miles and to share with you her story and inspiration for all those creative and curious characters who get things done (just like Brenda!)
What books have you written? I have written and co-written a number of books published by Magination Press—with all kinds of characters: from frogs that stick and cows that "moove", to princesses who are feisty and fearless and take charge in surprising ways.
What's your normal writing process? How do you decide what topics to write on? I wish I could write every day, I really do, but some days that isn't possible. I work as a psychologist in a busy clinical practice, so my big energy in the morning doesn't always translate into big energy in the evening. Yet there is certainly an upside to juggling clinical work with writing. Every day I listen to parents and children. Every day I hear their stories. Every day their joys, frustrations, questions, and their very own solutions percolate in my mind. These are the stories that resonate, and maybe days, weeks, or even months later, an inspired narrative emerges that I jot down on paper that may or may not become a published book. My colleagues inspire me, too, and I have co-written on topics we find interesting, based on our shared clinical experiences.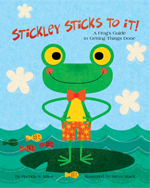 What is fun or unexpected about the writing process? The fun thing about writing is writing. But as writer/director Nora Ephron also said, "the hardest thing about writing is writing." And that is the wonderful, unexpected, frustrating, invigorating, and infuriating joy of writing. A blank piece of paper is the most exciting gift anyone could give me. Truly. Not jewelery or chocolate (okay, chocolate comes very close), but a blank slate that can literally be transformed by the scribblings I choose to impose upon it. Isn't it amazing that words on a page can become something bigger, something real, like a whole new character, or story, or world that never existed before?
What is your newest book about? My latest book is Stickley Makes a Mistake!: A Frog's Guide to Trying Again. Stickley the frog is back, along with Octavia the orangutan, after first appearing on the Magination scene in 2015. In Stickley's debut, he persevered with stick-to-it-ness. In his encore, he makes a mistake.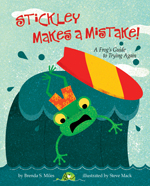 What is this book really about? Carol Dweck, a psychologist from Stanford University, would describe my Stickley books as all about mindset. According to Dr. Dweck, people with a growth mindset believe that skills can improve—in sports, in learning and in anything, really—through hard work and perseverance. People with a fixed mindset fear mistakes and avoid challenges, and that can close a lot of doors, both in learning and in life. Children and adults with a growth mindset are more likely to stick with tasks and see them through, even when the going gets tough. They see mistakes as opportunities for growth rather than signs of failure, so they take healthy risks and grow in the process.
What inspired you to write this book? So many children I see struggle to persist with challenging tasks for a variety of reasons. Some struggle to focus, some struggle to learn. Research shows that persistence is important—maybe even more important than intelligence—when it comes to achieving what you want in life and feeling happy doing it. Reaching goals means sticking to plans and making inevitable mistakes along the way. So my clinical work inspired me, and current research, too, but I was still lacking one key ingredient for crafting a story. It would take two years to find the inspiration I needed…
How did you get your ideas for the characters? My favorite place to write is St. Simons Island, Georgia. So, for the last several summers, I've hopped in my car and traveled south from Canada on the I95. My beloved destination is a cozy rental close to the ocean. In 2013, I arrived in blistering humidity after a torrential evening rain. Tree frogs were singing at a deafening volume somewhere in the darkness. I rolled my luggage towards the elevator in the outdoor parking garage. As I waited for the metal doors to open—hop, stick! What in the world? A tiny tree frog, no bigger than my thumbnail, had jumped up to greet me. And there he sat, on that elevator door, not budging until the idea of Stickley hopped into my brain and stuck there. I'm grateful for Canadian artist, Steve Mack, who brought Stickley to life with vibrant and whimsical illustrations.
What do you do when you're not writing books? When I'm not writing, I'm reading books of all kinds, not just about psychology. And I'm watching movies, documentaries, and television shows that tell really great stories. I love walking, too, because it frees my mind to imagine adventures.
How does it feel to be a published author? It's indescribable, really, so no words I offer will do the trick here. Thank you, Magination Press, for making my biggest dream a reality!
What's another Magination Press book that you like, and why? I love What to Do When Mistakes Make You Quake: A Kid's Guide to Accepting Imperfection (2015) by Claire A.B. Freeland, PhD and Jacqueline B. Toner, PhD. This eighth book in the popular What-to-Do Guides for Kids® series is an excellent resource for readers 6 to 12 years old who struggle with mistakes in spite of best efforts. Wonderful illustrations by Janet McDonnell enhance the explorer theme where mistakes are bound to happen while making discoveries. Concrete examples and clever, interactive activities are sure to make key concepts and strategies stick. Pitch perfect in tone and encouragement, this book reminds us that no one is perfect and that's okay.
 Do you have any fun facts to share that readers might not know? One of my first published works appeared in the local newspaper in my tiny town in Ontario, Canada. I was probably in Grade 4 and brief reports of students' favorite books were being highlighted. My report on the wonderful book, Caps for Sale, by Russian writer and illustrator Esphyr Slobodkina, made the cut. I was thrilled! My parents were proud, too, and they saved the paper. I smile when I think of that moment. There were my ideas in print, for my whole town to see, followed by the words, Author Unknown. Oh no! I forgot to sign my name! It's ironic, really. To this day, I remain excited about creating characters, wildly different from who I am. Signing my name once a story is complete is typically an afterthought.
Any advice for new authors? Every time I stare at a blank page, and that blank page stares right back, I feel like a new author. So maybe my advice starts there. Always strive to improve, no matter where you are in your writing career. Make your favorite manuscript your next manuscript—and make sure it's even better than you had ever imagined. Beyond that, I could tell aspiring writers to never give up, but I think that goes without saying. Writers write because they want to. Well, not really. Writers write because they need to. I can't go a week without writing, even if nothing comes of it. Write because you need to. Write because it's fun. Write because it's frustrating. Write because it's exciting. Write—just because!
Thanks, Brenda! —ke