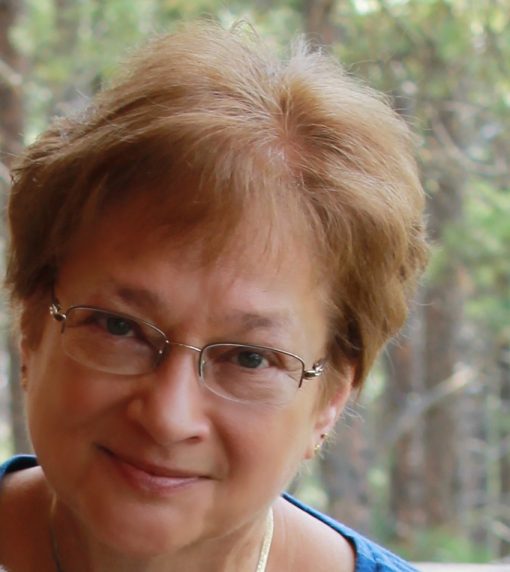 Sandra Levins lives in Burlington, Iowa with her husband, Jim. Their diverse family includes five sons, their partners, and five adorable grandchildren. She is the author of award-winning books such as Eli's Lie-O-Meter: A Story About Telling the Truth; Was It the Chocolate Pudding? A Story For Little Kids About Divorce; Do You Sing Twinkle? A Story About Remarriage and New Family, and Bumblebee Bike, also published by Magination Press. Her newest MP book is Either Way, Story of a Gay Kid is her first graphic novel.
Sandy and I go way back—she was my first author at Magination Press! We have worked together on 5 books. She lets me agonizes on silly details. She delightfully refers to my office art and photos in her books. She understands why Eli is spelled with an "I" not a "Y"—but the best thing is that her genuine inspired characters keep us smiling and her writing keeps us wrapped in a hug.
With that, I'd like to introduce you to Sandra Levins!
What's your normal writing process? How do you decide what topics to write? I write about important issues that affect children and families. I choose my topics by paying attention to what is happening in the lives of children around me. Divorce? I saw children who thought their parents' divorce was their fault. That needed to be addressed. Blended families? Kids need to know they are not forgotten by their parent when new children enter the mix. They need to know they are not being replaced. Of course honesty is a topic that is as old as time.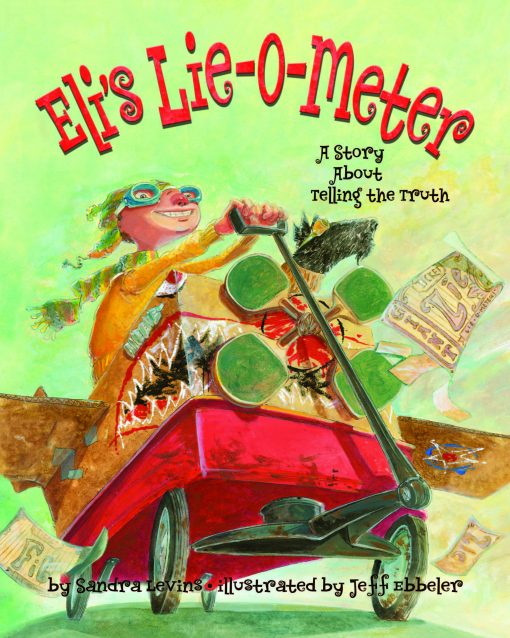 In the beginning when I'm working on a manuscript, I don't worry about word count or mechanics. When I finish a piece, I set it aside for a few days, then take another look and revise. I may do that a dozen times or more. Picture books are limited in word count, so when the story is finished it's time to chop it up and eliminate unnecessary words. I'm a fan of compound sentences, and I was surprised to learn that something as simple as eliminating the coordinating conjunction and forming two sentences can help to get the word count down to where it needs to be.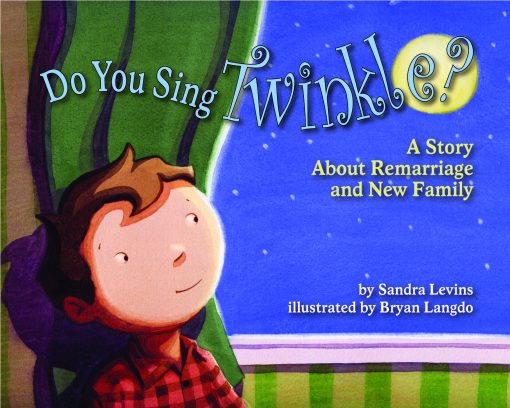 You know how it is when you are reading a book and you become absorbed with the story and characters? It's difficult to think of anything else. Well, writing is that x100. When I am writing a story it is on my mind, just under the surface, constantly. I am able to focus on other things, have a conversation, listen to music or watch a movie, but every lull is filled with the story I'm working on. It's all-consuming. Once while writing Either Way I almost drove through a red light! And I talk about it to anyone who will listen. I don't necessarily heed what they have to say, or take it under advisement, but talking helps to sort it out in my head. Either Way was by far the longest story I have ever written—the highest word count—and my poor husband heard about it during our daily walks for weeks!
What is fun or unexpected about the writing process? Sometimes I amaze myself when an idea pops into my head or words flow easily. At times like these I am convinced that I am a part of something bigger than myself.
How does it feel to be a published author? I feel blessed that my writing has helped others and improved lives. I was humbled by a comment on my Facebook page, "I treasure your books. They will help generations of children deal with pressures of this world." That's heavy.
What was surprising or different than you expected about getting a book published? The process is more involved than I ever imagined. When the writer finishes the story, she must trust enough to turn over her creation to other creative people who, with the writer's input, touch it and make it better. Many, many talented people work to produce a product that in the end is a collaboration nothing short of brilliant.
What is Either Way about? Either Way is a story about a gay kid. The story follows Cael from first grade through high school. He knows from the time he is very young that there is something different about him. At summer camp Cael runs across a book about a gay soldier that changes his life. Either Way is a braid of three stories: Cael's coming-of-age, coming out story; the story about the gay soldier; and a high school class exploring civil rights and the history of same-sex marriage.  I tossed in a couple of surprises at the end.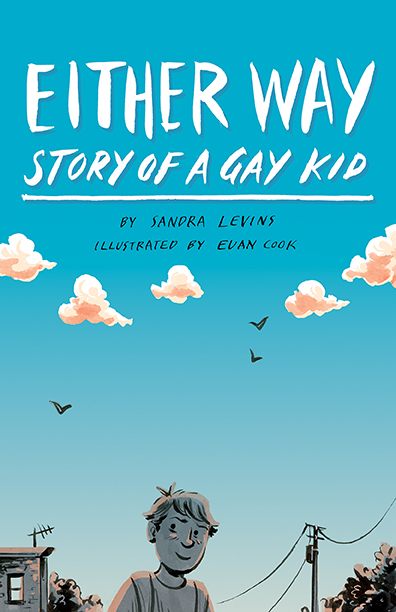 What is your newest book really about? The principal message found in Either Way is this: It's okay to be gay. Or not. Either Way. It's okay. I hope to help dispel the wrong-headed idea that we have a choice about our sexual orientation. LGBTQ children struggle with their differentness from a very young age, and some, after learning the hard way, live a life of deception among those closest to them. Their parents, siblings and friends often do not see the child's full, true self until many years later when the young person finally comes out, if he or she ever does. This story is about accepting and celebrating who we are, as we are.
What inspired you to write this book? I wanted to write a book about a gay child for years. My husband's youngest son was three years old when he became a part of my life. I took to calling him my heart-son a while ago (I'm his heart-mom), because I feel that stepson infers distance, and I don't feel distance with Kevin. He is as close to me as my biological sons. When he was in middle school he came home one day and told me that kids in school were saying his best friend was gay. I asked him if he thought it was true, and he said yes. Then I said, "Well, he is your friend. Nothing has changed." My intention was to convey acceptance of others, just the way they are.
Having said this, I would have thought Kevin would have felt comfortable enough to tell me that he also is gay. But he didn't say a word. It was five more years before he came out to me, and he did it through a text. He asked me to "tell Dad."
I mourn for the lost years of knowing Kevin's true self. I am saddened that he felt he had to hide who he is around me, a person who loves him fully. So yes, Kevin is my inspiration for this book. The main character, Cael, is a compilation of Kevin and other LGBTQ people I know. Many stories in this book are real-life sharing of bits of people's lives.
What's your favorite story from making this book? Writing this book was an endeavor of the heart. I think my favorite story, however, comes from before I even began to write it. I had submitted a different story about a gay kid in picture book format, because picture books are what I have written in the past and am familiar with. After several weeks it was rejected. I received the rejection the day my mother died in 2014. The managing editor, Kristine Enderle, asked me if I had any other ideas rattling around. I replied to Kristine that I did have another idea, but I had just lost my beautiful mother and would need some time. She replied, and I will never forget her tender words. In fact, I saved the email.
"I'm so sorry to hear about your mother, and my thoughts are with you. Please take whatever time you need as you know, and take care of you too. Let me know if there's anything else you need or want to discuss. Magination Press will be here when you get back to writing. Well wishes and a big fat ((hug)). —ke
Thanks Sandy! —ke